The 2014 Comedy Festival kicks off this week with local and overseas funny folk pitching for you to see their shows. Here's the first instalments in a series of Q&As with some of the stars in the three-week event.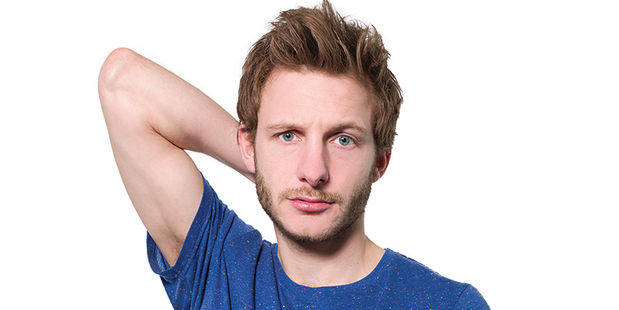 Where have we seen you before?
In your garden ...
My comedy festival show is called:
Responsibliness.
Due to it mainly being about:
Me moving in with my girlfriend but it being in my mum and dad's shed!
The idea behind it having been inspired by:
True events. That is something that movies always say, and I want it printed about my show, it also may contain violence and scenes of a silly nature.
Compared with how I am in everyday life the person you will see on stage is:
Very similar. I am a very positive person. Who thinks life should be enjoyed.
The one thing I worry about the most performing this show is:
Getting stampeded by one of the elephants I've hired.
But I think the show is just as funny as:
A pug. That question is very difficult to say without sounding like an arrogant knob.
But pugs make me laugh with their stupidly baggy faces.
It may not be for you if you're offended by:
Racism. (It's not at all racist, I just wanted to sound edgy).
But do head along if your idea of great live comedy involves:
Me being in the show, and elephants.
If you sit at the front be warned:
You might get trampled by an elephant.
For me, this is NZ Comedy Festival number:
Three.
Which makes me:
A crowd? Is that funny? Probably not.
Where/when:
Q Theatre. 25 April to 3 May.