The 2014 Comedy Festival kicks off this week with local and overseas funny folk pitching for you to see their shows. Here's the first instalments in a series of Q&As with some of the stars in the three-week event.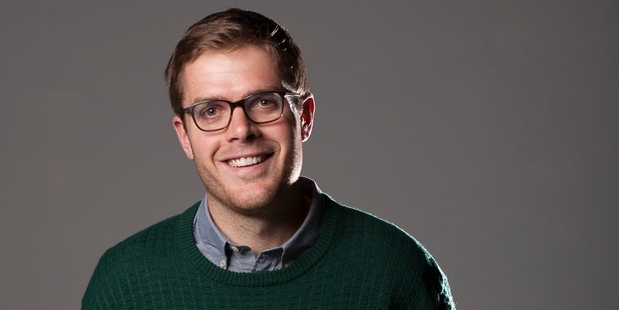 Where have we seen you before?
I used to be on Queen St playing Flight of the Bumblebee every day on my full-sized keyboard.
My comedy festival show is called:
Self Absorbed, Terrible Person.
Due to it mainly being about:
My passionate hate for those weird cartoon family stickers that people stick on the back window of their cars.
The idea behind it having been inspired by:
Looking back through my Twitter timeline at my sad and lonely existence.
Compared with how I am in everyday life, the person you will see on stage is:
I use a microphone on stage to amplify my voice when in real life I generally don't need one!
The one thing I worry about the most performing this show is:
Cleaning the toilets in the Coxs Bay Scout Hall to an adequate standard after the show has finished.
But I think the show is just as funny as:
A moderately amusing video on YouTube.
It may not be for you if you're offended by:
Sarcasm! I still maintain that it is the highest form of wit.
But do head along if your idea of great live comedy involves:
Poorly delivered scripted talking.
Though if you sit down the front be warned:
You can sense the desperation.
For me, this is NZ Comedy Festival number:
Three.
Which makes me:
A bit of a loser?
Where/when:
Appearing in the Comedy Festival Gala, The Civic on Thursday; Coxs Bay Scout Hall (Monday, April 28 to Thursday, May 1) Freemans Bay Community Hall, Auckland (Friday, May 2), 8.30pm.