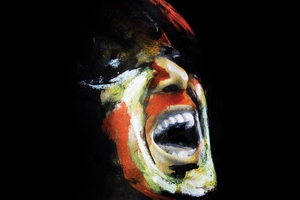 He may be forever stamped in many heads as the man with the new shoes, courtesy of the widely played 2006 single New Shoes from his debut album These Streets.
Those easy breezy pop songs had him lumped in with the likes of James Blunt and Jamie Cullum pretty quickly - the young Scotsman had a distinctive voice, and a knack for an ear-worm, but a musician of substance and depth was not the common perception.
In the intervening eight years he's released Sunny Side Up (2009), which made steps in the right direction, but didn't leave a huge impression down under (though sold very well in the UK). It's with Caustic Love that audiences are finally going to hear his funk and soul intentions - and suddenly see the wide potential of his vocals.
Yes, there's still a certain jauntiness and pop sparkle to be found, but it seems as if Nutini has finally got his producer, Dani Castelar, to understand that much like Aloe Blacc and John Newman, he's at his best when blending his bluesy, textured voice with the influence of James Brown, Otis Redding, Stax Records, and Prince, as well as pop chart aspirations, and a little bit of heartbreak.
He's not reinventing any wheels, or supplanting his heroes, but the sly, modern psych funk of first single and opening track Scream (Funk My Life Up) has all the hip-swagger and whiskey-throated seduction you could ask for, and when he switches to crooning on Let Me Down Easy, the arrangements, punctuated by horns and organs and doo-wop harmonies, continue to work a treat.
He also knows who his fans are, and doesn't shy away from electronic assistance or flourishes here and there, keeping him from sounding like a tribute artist.
As the album progresses there's a few too many paint by numbers tunes - One Day isn't bad, but follows a well-trodden formula, and that's an affliction also suffered by strum-along Better Man, and gospel-tinged Iron Sky.
But where he shines is on tracks like Numpty, where the gentle hip-shimmying and simple structure is elevated by some cheeky lyrics and an intimate vocal take - surely a live favourite, not because it's a raucous party starter, but because it'll make you grin.
And Fashion, which features a crackling verse from Janelle Monae, also has a great fat groove and clever guitar riffs which make it a standout.
Late track Cherry Blossom moves off in a slightly different, less successful direction with some more pub-rock driven motives, and two minute closer Someone Like You bounces off again, this time towards barbershop/unproduced Beach Boys territory.
But leaving those odd dalliances aside, Caustic Love has the most musically successful tracks Nutini has yet released, and it's worth a quick dalliance of your own.
Verdict:
Funk and soul intentions work well for the young Scottish crooner.
Click here to buy Caustic Love.
- TimeOut