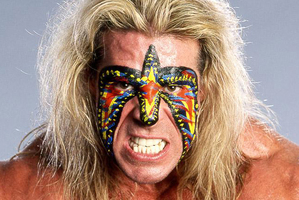 WWE star The Ultimate Warrior died from heart disease, his autopsy has concluded.
Cari Gerchick, a spokesperson from Maricopa County in Phoenix, confirmed that the post-mortem was conducted on Thursday by the county Medical Examiner's Office.
The 54-year-old wrestler, real name James Hellwig, collapsed on 8 April while he was walking with his wife to their car from a hotel in Arizona.
He was taken to a nearby hospital, where he was pronounced dead after suffering what doctor's labelled a "catastrophic medical event".
His death occurred just hours after he appeared on Monday Night RAW, and after he was inducted into the WrestleMania Hall of Fame.
Last week, wrestling commentator Nancy Grace hosted a segment on the Ultimate Warrior Jim Hellwig's potential cause of death. In it, she questioned former WWE wrestler Diamond Dallas Page on the industry's use of steroids.
"Tonight, claims of drug use and steroids swirling, he's admitted that he used drugs," she began.
"Yeah back in the day, we all used them back in the day. When I mean we all... Certain guys wanted a certain edge, and I tell ya, I tried it back when I was a kid too," DDP replied.
"And it's something that once that's in your body I guess you're gonna have some ramifications from that, without question.
"But Jim Hellwig he was a passionate individual towards working out, big time. And if you look at him today he was nowhere near as big as he was back then."
Anabolic steroid abuse in athletes has been linked to a range of adverse health conditions, including cardiovascular disease. Regular misuse also increases the chances of cardiac arrest, as well as hypogonadism, testicular atrophy, impaired spermatogenesis, gynaecomastia, and psychiatric disturbance.
- Independent