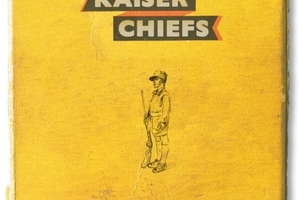 Britain's Kaiser Chiefs are one of those unexplainable music anomalies - they never get better or worse, they just seem to stay exactly the same.
Fourteen years and five albums in and they're still making rowdy stadium rock destined to be sung by the masses.
Even the departure of founding member and chief songwriter, drummer Nick Hodgson, doesn't seem to have dented the confidence of the lads from Leeds, with opener The Factory Gates' including the keyboard-infused killer chorus, "You are contractually tied to death's door".
It's proof the Kaisers still know their way around a decent working man's hook - try the singalong stand out Coming Home, the stop-start stunner One More Last Song and the fist-pumping anger and sinister laughter of singer Ricky Wilson on Misery Company.
Yes, things get a little samey and desperate on late album tracks Bows & Arrows and Cannons, and Meanwhile Up in Heaven sounds like something The Killers would bash out in a couple of lazy hours.
But shimmering ballad Roses is a welcome change of pace - a tender, gentle lighter waving moment that shows the Kaiser Chiefs can grow up if they want to. They just need to do it a bit more.
- TimeOut