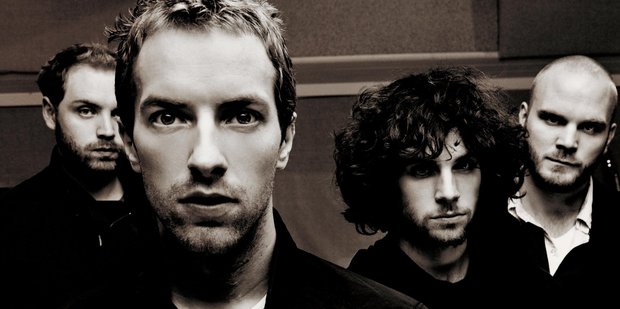 The rumour mill is in overdrive over Coldplay's new single and lyrics which refer to the end of a relationship.
The black and white silent film-style video for the single Magic was released last night, featuring front man Chris Martin as a magician's assistant.
Martin split from his wife Gwyneth Paltrow after 10-years of marriage. It was announced on Paltrow's blog site Goop in a post that said the pair were going through a "conscious uncoupling".
The split means songs from Coldplay's upcoming and "experimental" new album are being examined for references to the break-up.
Martin sings: "I call it magic, when I'm with you, and I just got broken, broken into two" but adds at the end, "If you were to ask me, after all that we've been through, if you believe in magic, yes I do".
Coldplay's new album will be a "low-key" release with record label insiders saying it will give them a chance to try out different sounds before embarking on a bigger comeback in 2015.
The British band recently announced the title of their sixth album, with Ghost Stories due to be released next month.
"Ghost Stories is sort of a low-key release for Coldplay, if that's possible," a source told Britain's Daily Star.
"It's their chance to try out some different ideas on a smaller scale before coming back next year with a more traditional record.''
Although this year may be a quieter affair, the band are gearing up for bigger things in the future, with a rumoured major tour in the pipeline.
"There probably won't be a huge amount of activity from the band this year, just smaller dates. Next year is when fans can look forward to some much bigger Coldplay tour dates," the source said.
While the band concentrate on their new music, 37-year-old Martin's marriage breakdown continues to be the subject of speculation, with rumours of affairs surrounding the former couple.
- WENN