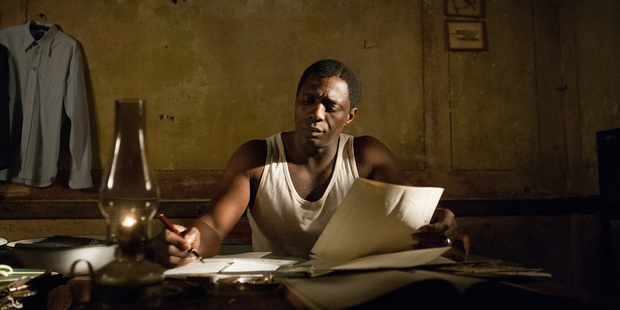 Idris Elba has announced that he will be joining Arcade Fire, Dolly Parton and The Black Keys at this year's Glastonbury Festival in England.
The British actor, known for his lead role in Mandela: Long Walk to Freedom, is also a DJ and rapper under the moniker "Driis".
He played a set on Spanish party island Ibiza last year and is due back again in 2014.
"I get butterflies when I act but when you've got two turntables and 6,000 people in front of you, standing there going 'come on then' - that feeling doesn't rely on the skills of an actor," Elba told Gigwise.
"It's all about instinct and knowing your music and reading the crowd. You don't get that from acting."
Elba, 41, self-confirmed his appearance at Somerset's Worthy Farm via a Spotify talk at Advertising Week Europe, where he spoke about the "character albums" he focuses on producing.
After completing work as a character in his acting career, he then channels that particular role into music. Following his portrayal of Nelson Mandela, he created Mi Mandela about the late South African politician.
Also performing with Elba in June are Lana Del Rey, Disclosure, Blondie and Warpaint.
Metallica and Prince are joint favourites to headline the Pyramid Stage, despite co-organiser Emily Eavis saying the latter "wasn't booked this year".
- Independent