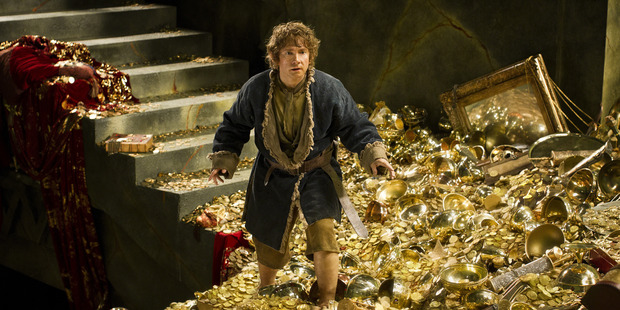 The end is nigh for Sir Peter Jackson and his hobbits, dwarves and elves.
After 13 years, multiple Oscars and billions in box office takings, the Kiwi filmmaker will screen an early cut of The Hobbit: There and Back Again to Warner Bros executives next week.
The film, scheduled for release in December, is the sixth and final movie based on author JRR Tolkien's fantasy books.
"We are done with filming and they have a bit of motion capture left to do and I have a lot of post-production voice synching," one of the stars of The Hobbit trilogy, English actor Richard Armitage, told AAP.
Warner Bros showed a sneak peek of The Hobbit: There and Back Again at the CinemaCon convention in Las Vegas.
Jackson's first foray into Tolkien's Middle Earth came with 2001's Lord of the Rings: The Fellowship of the Ring and Armitage said it was an emotional time as the director's six-film marathon comes to an end.
"I think there is going to be a huge amount of sorrow and nostalgia going on in Peter Jackson's mind because he has lived in Middle Earth for what, 13 years,'' Armitage, who plays the dwarf king, Thorin, said.
"There's a sense of nostalgia."
- AAP