Fun trio range from opera to pop via The Sound of Music and crowd loves it.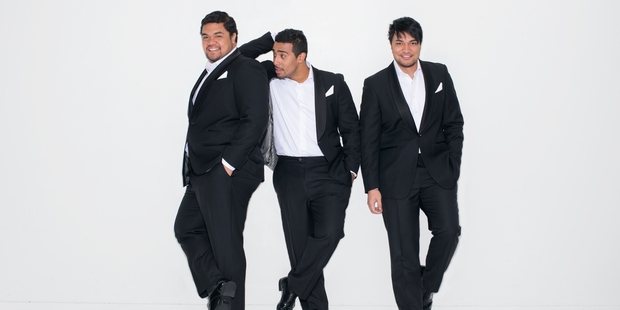 Sol3 Mio is one of the most irresistible acts around - three young Samoan divos, as happy singing Wagner and Verdi as they are crooning Roy Orbison and Celine Dion.
Brothers Pene and Amitai Pati, together with their cousin Moses Mackay, did all this and more to a packed Vector Arena on Saturday, stressing more than once that this was the 19th concert of an exhaustive national tour.
Sol3 Mio's ezymix of song and banter received a tumultuous response, even if, after interval, what Pene Pati described as the "fun half" of the evening turned out to be rather lengthy.
Opera was mostly kept for openers. Introductions were made through Rossini, with Claire Caldwell whirring up a lusty tarantella on a Kurzweil digital keyboard, masquerading as a baby grand.
The second offering, Mamma, featured the effortless, ever-sweet harmony singing guaranteed to bring on goosebumps.
Mackay's Tannhauser turn, Pene's dip into La Traviata and a Tosti ballad from Amitai were spellbinding.
But, inevitably, humour broke through.
The men signed off before interval with a hilarious send-up of Maria from West Side Story, brilliantly synchronising song, stage business and quips to a pre-taped backing track.
For all its 98-minute running time, the second half was a fascinating glimpse of the trio's versatility, especially when they picked up guitars, bass and the invidious Kurzweil keyboard.
Yellow Bird with this accompaniment became an infectious trip to the Caribbean.
We were also reminded that it came from their recent platinum CD.
There was an enthusiastic sing-along to Edelweiss from The Sound of Music, with lyrics on the large TV monitors.
And it was on these screens that the mirror ball magic of "Mr Sparkles" was most effective during the Pati brothers' thrilling Nessun Dorma.
For all the quips about buying merchandise, jandal-spanking mothers and texting Dame Kiri on her birthday, Pene Pati's patter did touch on more serious issues.
Asking the audience to try out the opera, ballet and symphony because "they have lasted the ages", he reserved his most fervent plea for the young who, above all, must "continue to chase the dream".
Review
What: Sol3 Mio
Where: Vector Arena, Saturday.