A$AP Ferg is known for his dark music - but he tells Chris Schulz he's now ready to unveil a softer side.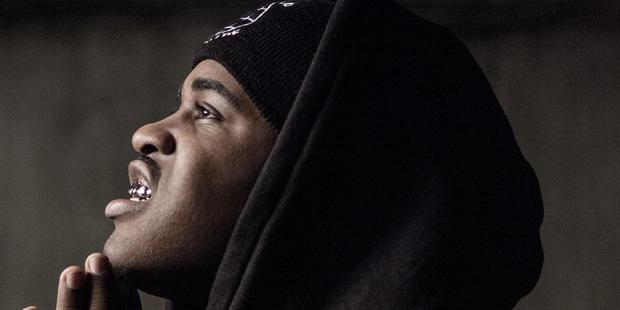 He delivers supremely aggressive hip hop anthems in a style of music known as "trap" - a sublime coupling of clipped beats with relentlessly quaking bass.
But when the Herald calls A$AP Ferg for a chat ahead of his two-date New Zealand tour, the Harlem rapper is doing something entirely un-hip hop: he's getting a manicure and massage.
"I'm at the masseuse right now because my plane ride [to New Zealand] was so long my neck was killing me," complains Ferg, also known as Darold Ferguson jnr. "I have to let them get those kinks out."
Ferg has come a long way to perform his first solo shows for us - a 24-hour flight from his home in New York that included sleepy stopovers in Los Angeles and Sydney.
But fans might need a massage of their own if they attend either of his shows in Wellington tonight, or in Auckland on Saturday.
That's because the 25-year-old's grinding style - showcased on last year's excellently dark debut Trap Lord, and during his support slot for his buddy A$AP Rocky's Auckland show here last year - is one that works crowds into moshpit frenzies.
One look on YouTube proves his live shows quickly become heaving, sweat-drenched affairs.
"A lot of people know me for my energy. It's going to be action-packed. I hope everyone goes crazy, goes nuts. People don't get injured, people are careful - it's a fun thing, it's not for hurting people," he says.
"I just want to leave a good impression on New Zealand."
Ferg's lasting impression has so far been of someone living in a hip hop fantasy world.
In the video for the murderous antics of Let It Go, he takes out a group of ninjas with arm cannons up his sleeves. In the Shabba Ranks-dedicated Shabba he delivers his verses from a bed filled with bikini-clad models. And in Hood Pope he raps while swaying from the roof of a decked-out 4WD while brandishing a very expensive bottle of alcohol.
But Ferg says he's ready to unveil a "mellow, more melodic, singalong" style at his New Zealand shows.
"I use music as a vessel for release and I create a lot of aggressive music. But I also create a lot of light music, a lot of conscious music. A lot of people don't get to see that side of me because I haven't performed those songs yet," he says.
"I want to start performing my other songs so people can see the other side of me."
Ferg comes from a 15-strong rap collective called A$AP Mob, Harlem school friends whose first big star was A$AP Rocky - an underground rapper who became a major label-signing superstar and fashion personality. Rocky provided "the blueprint" for the rest of the Mob to follow.
"He never told me what to do. He suggested a few things [but] he's into himself. I've watched his moves and developed my own style from there ... it's smart to follow someone who's been through it already so we don't have the same pitfalls."
Despite beginning its life as a mixtape, Trap Lord was praised as one of 2013's best hip hop records, and even landed him a profile in mainstream men's magazine GQ.
"I wasn't even thinking of people liking it, I was making my art for me. I only cared if people like me got it.
"I'm a new artist, I was just trying to activate my audience and let them know what I'm here to do," he says. "I'm just trying to get more people aware of the innovation I'm bringing to hip hop."
Who: Rapper A$AP Ferg
Where: Tonight, Bodega, Wellington; March 29, The Studio, Auckland
Essential listening: Trap Lord (2013); Lord$ Never Worry - with A$AP Mob (2012)