We trawl through the gossip mags, so you don't have to.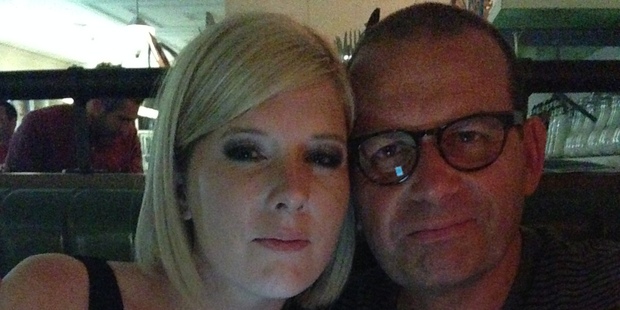 1. Paul Henry has got himself a boat and took it for a spin with new "gal pal" and co-worker, Rebecca Wright. The pair were spotted by Woman's Day jumping hand-in-hand into the sea, sipping vino, and looking like mates from way back. There's even a pic of Henry showering Wright (he looks particularly uninterested in the whole thing). The mag was quick to quote friends of the two, saying they were both still firmly attached to their significant others. So this wee outing was just some of the best team bonding you'll ever see.
2. Kiwi of the moment, Rose McIver is making waves of her own in the US starring in Masters of Sex and Once Upon a Time. But the actress told WD she will never get sucked into chasing that Hollywood look. "Super-thin and glamorous - those aren't the roles I'm really seeking anyway. Exercising and eating reasonably well are all I expect of myself," she told the mag.
3. The royal countdown is officially on, and New Zealand Woman's Weekly have revealed coming here is something very special for Kate.
"It's something she's always wanted to do - if it weren't such a cliche, I'd say it was a dream come true," says one school friend of the duchess. With the Queen's very own dresser joining her for the trip along with a handful of PAs, hairdressers and secretaries, the Princess has got herself a "Kate-ourage". Take that Beyonce.
4. Miranda Kerr is having an affair with Brad Pitt. Well, according to New Idea. The shocking allegations emerged after a blind gossip piece suggested: "This A-List model hooked up with the A-List actor. She is married, and he might as well be. When they find themselves together, away from their families, they hook up. It has been going on for years." But then, the mag also quotes sources that suggest Kerr has got cosy with Justin Bieber, so a grain of salt and all that.
5. According to NI, "sparks are flying" between some top celebs - and not the good kind. Gywneth Paltrow and Reese Witherspoon are battling over the crown of Healthy-living Queen (Yes, Reese is planning on launching her own lifestyle website). Jennifer Aniston has added Shannen Doherty to her "hate list" after she tried to pinch her beauty team for a "Jen-style makeover". And the knives are out between Kate Hudson and Anne Hathaway. This one's been going on for a while, apparently, but now they are totally avoiding each other. Girl Power!