Italy's latest Oscar winner has divided opinion about its portrayal of the country, writes Helen Barlow.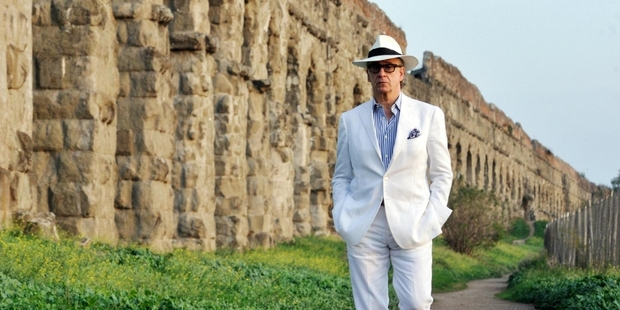 Italian director Paolo Sorrentino's win for best foreign film at the Oscars last month came as no surprise given that The Great Beauty (La Grande Bellezza) had already taken out the Golden Globe, Bafta and EFA (European Film Award) in the same category.
The 43-year-old joins the ranks of Italy's great directors De Sica, Fellini, Tornatore and Benigni in making the country the biggest winner of foreign language Oscars, 11 in all.
His Roman odyssey, which has earned eight million euros at the Italian box office, had the country's Prime Minister Matteo Renzi tweeting his praise.
"At this time we have to be thinking about other things, and we're doing so, but everyone is part of this Italian moment of pride for Sorrentino and The Great Beauty."
Since then Sorrentino, a Neapolitan native, has been given honorary citizenship to the Italian capital he calls home.
Given how the film has been embraced internationally, tourist itineraries have been created around the locations its lead character Jep Gambardella (Toni Servillo) frequents in the film.
But despite the prime minister's endorsement, the film has divided opinion in its home country, both for its depiction of modern Rome and its apparent allusions to Fellini.
The Vatican newspaper Famiglia Cristiana decried the film for showing the ugliness of Italy, calling it an empty story about the "self-denunciation of [Italy's] decadence."
The Italian bishops' conference noted how the film portrayed Italians as "wealthy, bored, vulgar and devoid of any morality."
Initially when the film premiered in Cannes last year Italian critics were of a similar opinion.
A regular at the festival, Sorrentino had made quite a splash with 2008's Il Divo, where Servillo transformed into a character based on the controversial Italian Prime Minister, Giulio Andreotti, who defied corruption and Mafia scandals to hold office seven times.
That film too had been controversial and difficult to finance in Italy when Andreotti was still alive.
After Il Divo Sorrentino made his less successful English-language debut, This Must Be The Place, where Sean Penn looking like Robert Smith of the Cure searched for his father's Nazi executioner. (Penn had been the Cannes jury head in 2008 and announced he would work with the director 'any time, any place', and lived up to his word).
"Fellini was a great interpreter of human nature and in my own small way I tried to do the same thing."
Maintaining a certain international perspective with The Great Beauty, Sorrentino returned to Rome and to the political undertones he has long explored.
He is one of only a few filmmakers (like the more overtly politicised Nanni Moretti) to draw on the excesses of former Prime Minister Silvio Berlusconi, a figure who was ripe for parody given his "Bunga Bunga" parties.

Paolo Sorrentino.
The Great Beauty is veteran actor Servillo's fourth film with the director, having won the Cannes best actor prize for Il Divo. Here, he plays Gambardella, a party-loving writer who on his 65th birthday realises his life is empty and that he hasn't achieved very much at all.
If anything the promise Jep had shown earlier with his one and only novel, has been followed by decline - a lot like Italy itself.
When the film premiered in Cannes, foreign critics took it at face value, as a beautifully filmed fresco of decadent Rome that made you want to take the next flight to the Italian capital. Many Italian critics thought the movie was attempting to be sequel to Fellini's La Dolce Vita from 1960.
"It would have been crazy to imitate Fellini," Sorrentino says. "Though Fellini was a great interpreter of human nature and in my own small way I tried to do the same thing."
"I wanted to make The Great Beauty because Rome is a very strong mirror of my country at the moment, and as its capital Rome amplifies the emotional and moral development. The themes that I confront are many and explore the human condition, existence, people's afflictions and joys, and the ability of some to waste their lives and time and procrastinate. I wanted to look at what's hidden behind the apparent impoverishment of our country. This film is about the beauty of life."
What: The Great Beauty, winner of this year's Oscar for Best Foreign Language Film
Who: Director Paolo Sorrentino and star Toni Servillo
When: Opens Thursday
- TimeOut