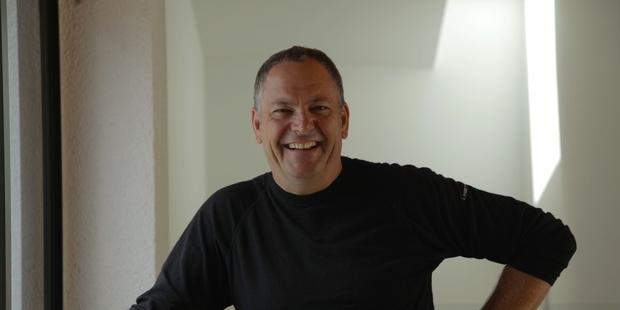 Older viewers, like me, may remember that in the beginning there was a television programme called Grand Designs. It began in 1999 and is repeated, somewhere on the planet, every five minutes, on average.
Obviously I made up that last bit, but it wouldn't surprise me. Grand Designs seems to be repeated here on some channel or other at least once a week, and not for the first or even second time.
It has become a filler. But in the beginning it was, amazingly, rather exciting stuff. It was a winner, an unlikely one, following as it did the trials, travails and, hopefully, triumphs of people who were mad enough to take on restoring old buildings, or building new ones. Amazingly because it really was about watching paint dry and cement set. The tension was provided by a roof not going on before the snow set in, or the delivery of expensive windows which might or might not fit.
Really, the tension was budget over-runs and the strain on relationships and what happens when dreams have the potential to turn out to look bloody awful.
But the draw was host Kevin McCloud, who is charming and clever. It also helps that he has studied art history and architecture and worked as a designer before becoming an unlikely telly star.
The Art of the Architect (TV One, 7.30pm, Thursdays), hosted by actor Peter Elliott, follows the trials, travails and, hopefully, triumphs of people mad enough to build, well, anything really.
The format is familiar by now: Elliott follows the project, watches cement set and paint dry, and budgets blow. The difference here seems to be that the focus is more on the architect than the client, although in Thursday's first episode that may have been because the client was having some personal issues we were never privy to, and wasn't around much.
The project - or "build" as it is called in the trade - was interesting enough, if watching cement dry and great holes dug in the ground and and cranes doing their thing is your thing. An old dunger of a villa was removed from Kingsland's main strip and a home/shop/enormous garage to house the client's collection of old cars was put up, in what seemed to be a perilously meagre site.
The pay-off is the reveal and, phew, it all looked very nice and snazzy - and the architect and client, old mates, were still mates.
The difficulty is that we're so used to this format now that it is all rather ho-hum. And Elliott is affable enough but unless you are a Kevin McCloud, a very rare beast, who knows a lot about architecture and design and also a lot about human nature, it is hard to sustain a narrative about building sites. "This is costing a lot of money man," said the engaging head builder, who turned out to be the star of the show.
- TimeOut