Foster the People's new album explores the dark side of celebrity worship, writes Paula Yeoman.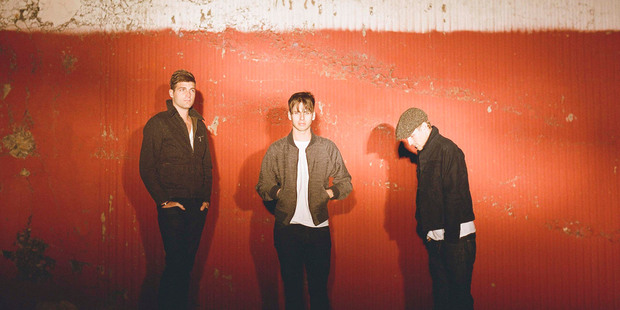 Mark Foster saw and learned a lot about celebrity culture in his journey from LA jingle writer to touring the world with Foster the People.
So it's only right that the band's second album, Supermodel, should be all about the dizzying heights of success and fame and, of course, the pitfalls.
"Los Angeles was kind of my muse for this record," says Foster. "Supermodel is indicative of the culture we're living in - with social media, with what we prioritise, the shows that are most popular like Keeping Up With the Kardashians, American Idol, X Factor. We're living in a culture where everyone wants to be famous."
He recites the last line of a poem he wrote that features on the album's cover: "But for beauty I will gladly feed my life, into the mouths of rainbows, their technicolour teeth cutting prisms and smiling benevolently, on the pallid hue of the working class hero."
Foster explains that it's all about how people "will do anything to be, or just to be near an actor, a musician or a supermodel. People will line up in a street and wait for hours just to catch a glimpse of someone famous,"
he says.
And he should know. He has seen it from both sides of the fence - as a struggling musician and as the global pop star behind massive hits Helena Beats and Pumped Up Kicks from the band's debut, Torches.
They're big songs to follow and anyone expecting carbon copies on Supermodel will likely be disappointed.
But there is still a vibrant and fresh feeling to Foster The People's genre-blending sound, and instantly likeable songs such as Are You What You Want To Be, Coming Of Age and Best Friend will please.
But there is more to this Californian three-piece than anthemic festival pleasers. And Foster urges fans to scratch below the sunny surfaces to hear that.
"There's a line in there [on the second track, Ask Yourself] 'The more I want, the less I've got'. I feel like that says it all. That's what we're living in, at least in LA and in the US. We're raised with what the American Dream is - work hard and you can have a house and two cars, two kids and a summer house with a boat. It's all about success.
"I stepped outside of that way of thinking and I saw that in other countries success is defined by how close your family is, what your community looks like around you. I guess it was more about integrity and reputation and love ... it shifted my perspective a bit. A lot, actually."
Foster The People's second album Supermodel is out now.