Artists combine in playful food art project inspired by travel and culture.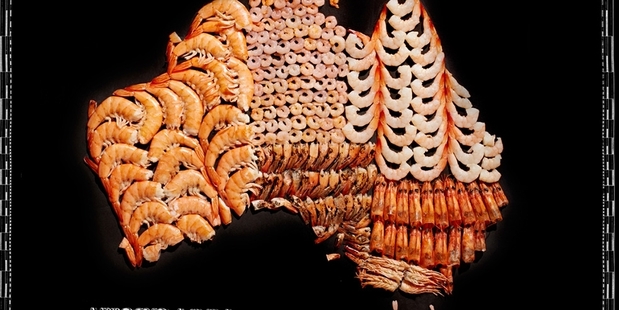 A passion for travel has inspired a Kiwi artist to create some of the more unusual maps you'll see.
Brooklyn-based photographer Henry Hargreaves, originally from Christchurch, and food stylist Caitlin Levin, motivated by travel and culture, have created a series of "food maps".
Ms Levin used many of the iconic foods of countries and continents to create the physical maps, which were then photographed by Mr Hargreaves.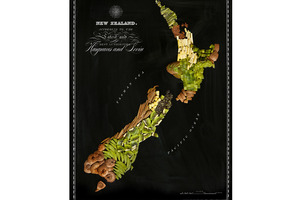 The project featured a New Zealand map made entirely of kiwifruit, while the Australian one was put together with shrimps.
The artists described the "playful" art project as a way of showing how food has travelled the globe, transforming and becoming part of the cultural identity of different places. The Italian map, for example, was made with tomatoes, even though they originally came from South America.
In their words, Italy has become the "tomato king".
"Who doesn't know the saying 'throw some shrimp on the barbie' and not think of Australia?
"Who goes to France without eating bread and cheese?
"And who makes a Brazilian caipirinha without using fistful of limes?" the artists said.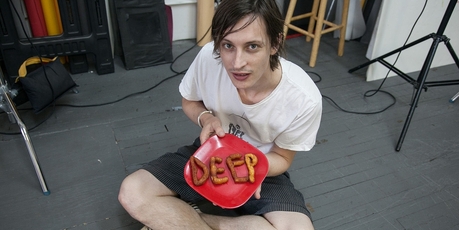 Mr Hargreaves gained prominence this year with his controversial No Seconds series of photographs which recreated the last meals of some of the most notorious American death row prisoners.
They included the last requests of Oklahoma City bomber Timothy McVeigh, who had two pints of chocolate chip and mint icecream, serial rapist and killer Ted Bundy, who had steak, egg and hash browns, and John Wayne Gacy jnr, a KFC manager who murdered at least 33 teenage boys.
He ordered a bucket of original recipe chicken from his former employer.
nzherald.co.nz
See a full photo gallery of the food countries here: tinyurl.com/foodcountries