A two or three day delay in screening big overseas TV shows is too long these days, writes Chris Philpott.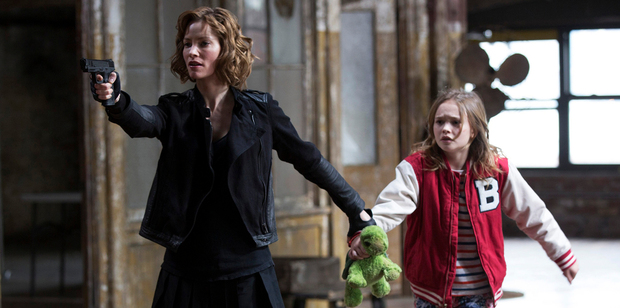 Ask television fans in New Zealand what the most frustrating thing about the local industry is, and most will tell you that it is the agonising delays between when a high-profile show airs in the USA or the UK, and when it airs here.
Some are still bitter about how long it took The Walking Dead's first season to land on TV2 (around a year), an egregious example of how we've been forced to wait while a cultural phenomenon gripped the rest of the world.
But you could look at the prime time line-up of nearly every channel and find examples of delays: TV3's The Blacklist is a hit for the channel, but the latest episode originally aired in the US in October last year. Meanwhile, the latest episodes of TV2's superhero shows Arrow and Agents Of SHIELD aired in November and October respectively.
There are examples of channels trying to shorten the delays.
SoHo does a good job of bringing many shows here within a few days of their US airing: True Detective was just over 24 hours behind the US, while Banshee, Girls and Looking all aired within three-four days.
In April, SoHo will be playing Game Of Thrones within a few hours of the States, on Mondays at 8.30pm.
Similarly, TVNZ has been trying to close the gap using their online portal, adding new episodes of a number of big name shows to TVNZ OnDemand ahead of their as-yet unscheduled broadcast dates, some within a couple of days.
Using a slick new website, www.tvnzodfirsts.co.nz, you can take a look at new episodes of shows like Believe, The 100 and Once Upon A Time In Wonderland, and keep track of when new episodes will appear on the site.
Believe, the new supernatural show created by Alfonso Cuaron (Gravity) and produced by JJ Abrams (Star Trek), first aired in the US on Monday afternoon, local time. New episodes are available on TVNZ OnDemand on Tuesday evenings.
As a fan of television with a somewhat insatiable appetite for new shows in quick fashion, TVNZ OD Firsts is an exciting development. I took a look at Believe last night - the picture quality is great, and I appreciated being able to see it shortly after its US airing, without having to turn to more unsavoury methods of acquiring it.
Yet, there is a voice in the back of my mind that says one or two days is still too slow.
My experience of downloaders - and I have a few friends who exclusively download the shows they watch, with barely any idea what is happening on local broadcast telly - is that they are downloading as soon as a show becomes available online, trawling link-sharing and torrent sites in the late afternoon, when the show has typically finished in the US.
Even those television fans who use streaming websites are turning there first. I don't understand why anyone would use a streaming website, though. Maybe I'm doing it wrong or looking at the wrong sites, but the quality is awful.
Shortening the delay between US/UK airings and NZ airings is presumably a tactic aimed at winning back viewers who have turned to the internet to fill their entertainment requirements. The sad truth, however, is that local networks have lost the fight against downloading. It's hard for any kind of delay to compete with "free and instant".
I'm not convinced anything, up to and including simultaneous broadcast with the USA, could turn downloaders back to broadcast television at this point. TVNZ OD Firsts is an admirable attempt to try and get things moving, and I'll be using it to watch Believe every week.
Sadly, I think I'll be one of the few who will.
* Have local networks lost the war against downloading? How do you watch new shows? Post your comments below.