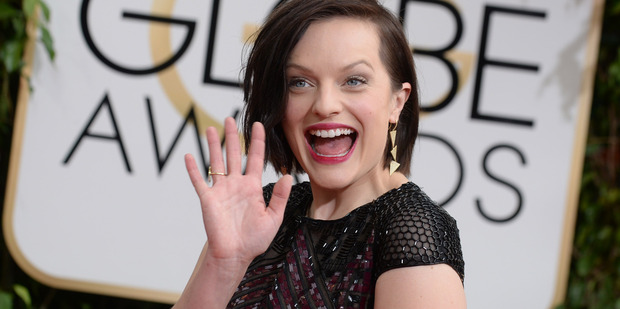 Elisabeth Moss says her eight-month marriage to Fred Armisen was one of the most traumatic periods of her life.
The 31-year-old Mad Men star was married to Armisen - a Saturday Night Live regular who also stars in sketch show Portlandia - for just under a year.
They married in October, 2009, separated in September, 2010, and had their divorce finalised in May, 2011.
Moss describes the marriage as "traumatic and awful and horrible" in a new interview with New York Magazine.
"Looking back, I feel like I was really young, and at the time I didn't think that I was that young," Moss says.
"It was extremely traumatic and awful and horrible. At the same time, it turned out for the best.
"I'm glad that I'm not there. I'm glad that it didn't happen when I was 50. I'm glad I didn't have kids. And I got that out of the way. Hopefully. Like, that's probably not going to happen again."
Armisen, 47, has described himself as a "terrible husband". Moss nodded in agreement when asked about that description by the magazine.
The Top of the Lake actress also said having tabloid magazines make stories up about their relationship was a new experience.
"I always knew that the stuff that you read is not true, but when I was in the situation and you really, actually read things that you apparently said or did that are 100 percent made up ... It's just the strange, simple thing of, that's your heart they're talking about, and it just ... it sucks."
Mad Men's sixth and final season is due to begin screening in April. Moss recently won a Golden Globe for best actress in a mini-series for her role in Jane Campion's Top of the Lake.
- nzherald.co.nz