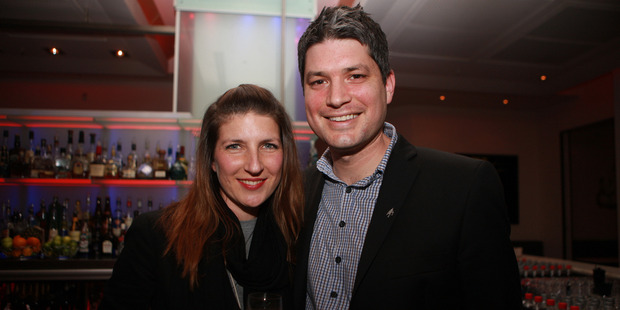 Jesse Mulligan had a much more important date to prepare for yesterday than his nightly Seven Sharp appearance.
Mulligan - TV host, comedian and food reviewer - married his long-time partner Victoria Dawson-Wheeler at a Grey Lynn home yesterday afternoon.
Guests were entertained in a large white marquee. The ceremony was held amid tight security, presumably to protect an exclusive women's magazine deal.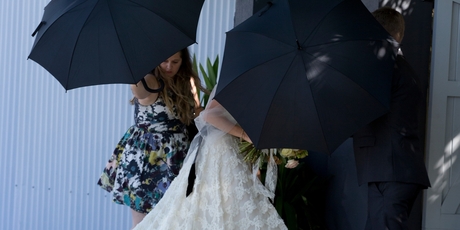 The bride, wearing a lacey cream dress, was protected from prying eyes with umbrellas as she arrived.
Applause and music, including a Taylor Swift number, could be heard coming from the address. Wedding guests, who included fellow comedian Jeremy Corbett, listened as Mulligan thanked family and also the crowd for being "good and being patient" during the warm afternoon.
The couple have been together for more than 10 years and have two daughters, Hazel, 2, and 9-month-old Daisy.