Yes he likes True Detective, but Paul Casserly has turned to the French for his latest crime favourite.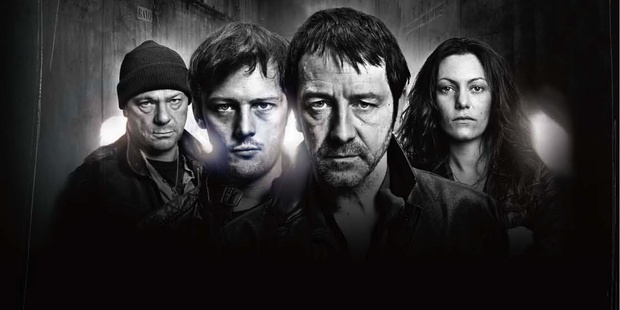 Yes, thank you for asking, I have been loving True Detective, waiting patiently each week for the next installment, just like in the old days. I can't get enough.
The double act of Harrelson and McConaghey is terrific, electric, a killer combo, and from the opening moments of the beautiful title sequence the show is a class act of the highest order.
If there are reservations, they relate to the age old problem of the clichés deployed by crime shows, and the ball that's dropped in regard to the 50pc of the population, who if they do get a look in, tend to get butchered and trussed up in their undies, but only if they're hot. (The New Yorker's Emily Nussbaum reckons it's a fatal flaw.)
But True Detective is hardly alone on that score. Even that other great French crime series Spiral (Engrenages) is guilty as charged.
Refreshingly Braquo, which starts this week on Rialto, does the opposite in the opening episode.
Yes, a woman has been raped and murdered but we're not gazing on her body, rather on one of the suspects who appears to be rather guilty. That guilt helps somewhat when seconds later he is viciously gored by a cop who has blown a fuse.
The French, like the Brits, are happy to wallow in grime, and every frame of Braquo is grey and dank, and that's just the faces of the cast. Leading the pack is the familiar and brilliant Jean Hughes-Anglade, of Subway and Betty Blue fame.
Although it's set in Paris, it takes three episodes before we see anything approaching a landmark, and then it's just a flash of the Arc de Triomphe from the inside of a speeding car. There is a complete absence of the shiny, of the grand, of the Eiffel f-ing tower. Forget Midnight in Paris, this is midnight in hell.
The set up is familiar enough. A cliché even. A group of tough cops dealing with the baddest criminals in Paris are having to deal with a number of chickens coming home to roost. They are rule breakers who get results - you know the type. But they appear to have got in way over their heads, and internal affairs are sniffing around and acting like weasels. But the transgressions are not isolated. Nearly all of the core cast reminds us of Harvey Keitel in Bad Lieutenant. Except they simultaneously make him seem like a pussy and a horrible person.
There is smoking, sex and drug abuse. There are car chases in BMW's and Peugeots.
Brutal, gripping, and without humour or hope, Braquo is also addictive, compelling, and written by an ex cop (Oliver Marchal). Naturally that means it reminds one of The Wire, but more so of the great and gritty French movie A Prophet.
In other words, it's very, very, très bon.
Braquo, Fridays, 8.30pm (Rialto)