We trawl through the gossip mags, so you don't have to.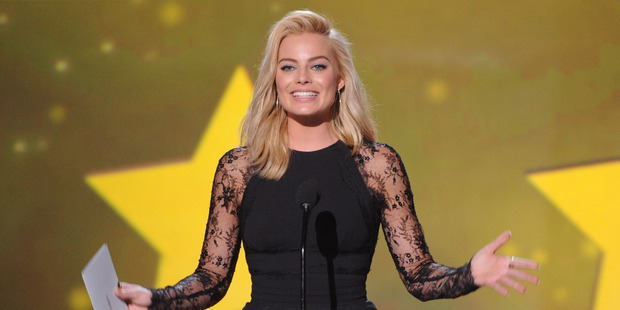 1. On the cover, it claims to be John and Bronagh Key's "most intimate interview...ever!" But don't worry, Mr and Mrs PM aren't lying around on sheepskin rugs - or covering themselves in sushi, a la their oldest child, Stephie. Nope, turns out yacking about his "Arnold Schwarzenegger-toned body" (his words) and the fact the leader of the country "isn't Mr Fix-It" (hers) is as deep as this New Zealand Woman's Weekly story gets. Although they do reveal the family bought a waterblaster the weekend before. "It's cool, waterblasting," Mr Key says. "I liked that."
2. New Zealand's other great leader has also opened his home to the mags this week. Black Caps captain, Brendon McCullum and his wife talk time apart, 10 years of marriage and the "surprise" baby that's on the way with Woman's Day. This will be the third - and last - child for the pair, even though Brendon wants to keep going until they have enough to fill a cricket team. "I've put my foot down," says his wife Ellissa.
3. Oh office romances. Aren't they always a great idea? The Wolf of Wall Street's Margot Robbie seems to think so. Robbie is in Canterbury filming Z For Zachariah, and has formed a "touching relationship" with Henry Aitken, a former Christ College pupil now working as crew on the film, according to Woman's Day. "They've spent a lot of time together and Henry's stayed over at Margot's rented house, including on Valentine's Day and when her mum came to visit," says an on-set source. Going on the photos of on-set shoulder rubs, maybe she's onto a winner.
4. The Wiggles are expanding the colour palette of their skivvies - to brown. Radio host Robbie Rakete is about to become the Brown Wiggle for the group's upcoming TV show. Yes, the shirt looks like a 1970s fancy dress costume, but he tells NZWW it makes him feel like a superhero. "You know in the movie Iron Man when Tony Stark starts attaching his chest and he powers up? That's how I feel when I pit the Wiggles skivvy on - I power up and then the Wiggly finger comes out. You can't stop me." I think his daughter Bella sums it up nicely, when she says: "Oh wow".
5. Zoe Marshall is officially everywhere. From TV to giant billboards, Benji's wife has to be Auckland's new, official "it" girl. In New Idea she's sharing the limelight with her new BFF's - her radio co-hosts Jay Reeve and Paul "Flynny" Flynn. Turns out the Marshalls and the Reeves have been hitting the dinner party circuit together and Benji and Jay have become firm drinking buddies (shh, don't tell JK). Apparently their workplace is getting closer by the day too: "I spend more time with these two than I do with my wife. It's a workplace marriage," says Jay. "Just without the sex," laughs Flynny.