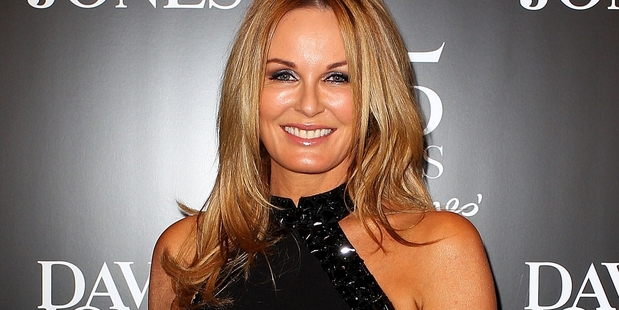 Charlotte Dawson's ashes will be scattered in the three countries that held special meaning to the glamorous model-turned-media personality who last weekend took her life in her Sydney apartment.
Sister Vicky Dawson said the 47-year-old's ashes would go to Australia, Indonesia and New Zealand.
Dawson, who spoke to the Herald on Sunday after returning to New Zealand from her sister's family funeral and public memorial in Sydney, said close friends and family in each country would scatter the ashes.
"So she'll be in three places, always travelling."
Last night, a portion of the cremated remains was on the way to Bali, a place where the model found peace and happiness in recent times.
Dawson's New Zealand memorial would be an invitation-only celebration service in two weeks on a family property at Matakana, North Auckland.
It would be a celebration of her life with her true New Zealand friends and closest colleagues, said the source.
Her sisters were finalising a list of friends and family to invite to the 100-person event. It would include her friends and colleagues from the media and fashion industries.
"It's not going to be open slather to everyone in New Zealand otherwise it would be just too hard to control," said the source.
Dawson said plans were being made for her sister's extensive designer wardrobe to be auctioned to raise money for an Australian-based foundation that would be established in her memory.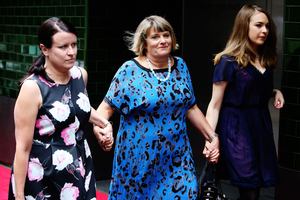 Dawson was cremated in an orange Alex Perry dress at a private family ceremony in Sydney on Wednesday.
Vicky Dawson said close friends and family had earlier been given items of clothing belonging to the model.
The family had also taken mementos by which to remember her.
Dawson was found dead in her Sydney apartment last Saturday after a well-publicised battle with depression.
More than 150 mourners gathered at the Beresford Hotel in Sydney to send off the New Zealand-born model in a memorial service on Friday.
Vicky Dawson said the Australian memorial was a beautiful tribute to her sister.
"It was a lovely, lovely memorial with hundreds of people there and we laughed and we cried.
"I think she would have been pleased to see all those people there."
Dawson said everyone noted her sister's kindness and generosity.
"It showed everybody how much she was loved. It was a sad but very happy occasion as well as a fitting celebration to a gorgeous, loved , funny, witty, generous person."
Mother tells: My shining crazy diamond
Charlotte Dawson's birth mother has spoken of her fond reunion with her long lost daughter - and the shock of her loss.
Carole Warner has told Woman's Day magazine that her daughter was a "shining, crazy diamond".
Warner said she had adopted out Charlotte, who she'd named Joanne, as it was a difficult time in her life.
"I didn't have many options," Warner told Woman's Day. "It was a really difficult decision but she went to a really good home with two lovely sisters.
"After we were reunited, we had a lot of fun together."
Warner, 66, said she had a lovely time for a while but, as happens with reconnecting with birth relatives, it became difficult.
"I regret that we hadn't been in touch since she went back to live in Australia. She had many things to deal with and didn't reach out."
Warner said she was saddened to have lost Charlotte twice, but knows she is at peace.
"Charlotte was a shining, crazy diamond, flawed like all of us, and she will always have a place in my heart."

Where to get help
• Lifeline: 0800 543 354 (24 hours)
• Suicide Crisis Helpline: 0508 828 865 (24 hours)
• Youthline: 0800 376 633
• Kidsline (for children aged 9 to 13): 0800 543 754 (4-6pm weekdays)
• Whats Up: Counselling for young people aged 5-18, 0800 942 8787 (noon to midnight)
• Depression Helpline: Counsellors who can find the right support for you, 0800 111 757 (8am to midnight)
• Rainbow Youth: Support for young gay people and their families