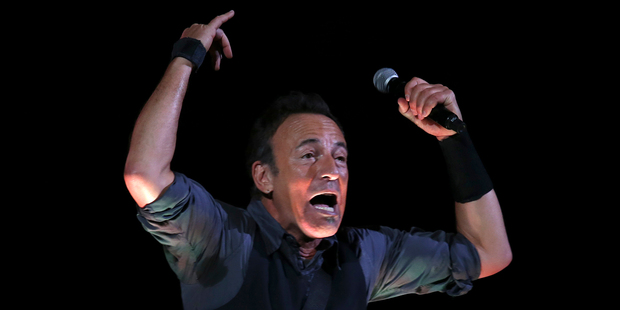 What great Kiwi song should Bruce sing? That's the question we're putting to fans on the eve of this weekend's Auckland shows by The Boss.
Springsteen and his E Street Band have been regularly performing songs by Australian acts during the tour which is now heading across the Tasman.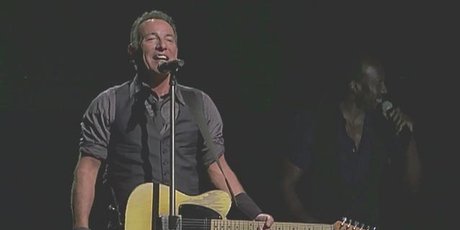 They've played AC/DC's Highway to Hell a couple of times. In Sydney they covered 1960s hit Friday on My Mind by the Easy Beats (whose guitarist George Young is the older brother of AC/DC's Malcolm and Angus) as well as Don't Change, an early hit by INXS.
In Brisbane they covered Stayin' Alive by one-time local residents The Bee Gees (to which Barry Gibb tweeted "just been blown away by your Stayin' Alive. You brought it back to life. Thank you!")
Springsteen's most recent album High Hopes also included a cover of Just Like Fire Would by Queensland punk pioneers The Saints.
So will he pull out a Kiwi - or indeed Auckland - anthem at this shows this weekend?
Well if he's still deciding, here's five suggestions to start out with.
Dominion Road by the Mutton Birds
Because: It's got a road in it which is always useful in a Springsteen song, a fair few of which feature driving. It's got a great story in it too, ditto.
How Bizarre by OMC
Because: Yes it may be a hip-hop tune but that Spanish guitar thing it does and the mariachi trumpet? Those E Street-ers could so carry that off.
Can't Get Enough by Supergroove
Because: Play it first up. Watch Mt Smart Stadium descend into one very silly party. Have oxygen on hand to administer to brass section, though.
Gutter Black by Hello Sailor
Because: Not only would it be a nice tribute to its writer, the late lamented Dave McArtney, thousands of Westies in attendance would probably cry as they realised:" He's playing our song!" Alternatively, Blue Lady?
Royals by Lorde
Because: There's been a fair few cover versions of this one in the past year. About time for the denim-shirt-red-bandana-New-Jersey remix.
* Which Kiwi song should the Boss sing at his New Zealand shows? Post your comments below.