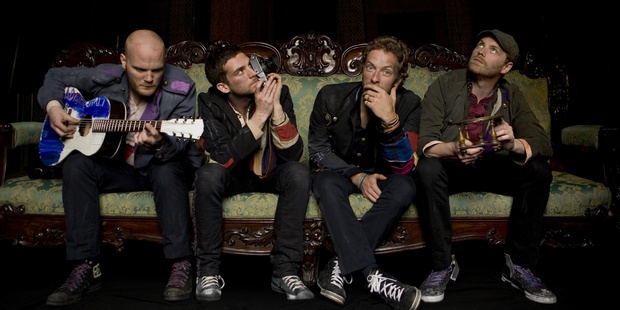 Tree climbing, rain dancing, singer Chris Martin smearing mud on his naked chest; Coldplay's surprise new video has all the markings of a band that have lost the plot.
The chart-toppers slipped new song Midnight online with no warning for fans - much like Beyonce did last year.
The track is atmospheric, with more than a nod to Grammy Award-winning singer Bon Iver, and what sounds like a lot of auto-tunning. It's a big step away from their over-the-top Mylo Xyloto album released in 2011.
But the biggest head-scratcher has to be the video released with the song. Shot in black and white, and using a heat-seeking camera, it shows the band in the middle of nowhere, climbing up trees, howling like wolves and Martin dancing while the rest of the group look on.
The video was directed by Mary Wigmore, who also shot Coldplay's clip for The Hardest Part. She is the godmother of Martin's daughter with Gwyneth Paltrow, Apple.
It's uncertain whether the song is the first single off the band's sixth album, or a part of another other project. Last year Coldplay wrote and recorded the single Atlas for the upcoming Hunger Games movie.
- nzherald.co.nz