We trawl through the gossip mags, so you don't have to.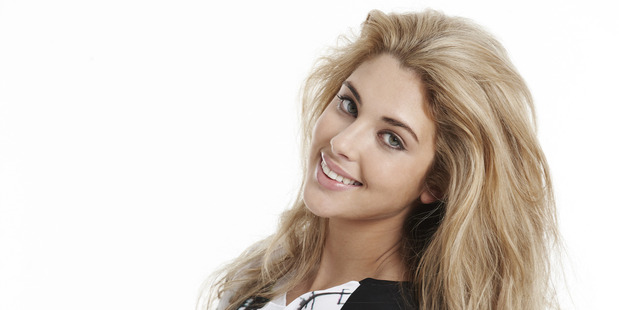 1. We all know mother-daughter powerhouse, Sally and Jaime Ridge, are tight. Like, BFF tight. But after three years of not talking, Jaime and her dad, Matthew, are finally back on track. It turns out, according to Woman's Day, the pair drifted apart when Jaime hit her teenage years, and "tensions flared".
"When you're young, you think the whole world is all about you, and I didn't think about how he might feel. I guess it was just a bit, 'me, me, me'. Now I've grown up a bit, I've kind of realised there's more to life than just myself," Jaime tells the mag.
That's right, now there's boyfriend of one year, Josh Bloxham. But despite rumours, he hasn't proposed - and anyway, Jaime, 20, doesn't want to get married yet.
"I think if we got engaged, it would start a pattern of events. We'd get married, buy a house, have kids...I'm not ready for all that. I mean, seriously, I still live at home!"
2. There's nothing like being photographed while eating, and even Hollywood starlet Margot Robbie can't make a fish and chip lunch look all that lady-like.
The Wolf of Wall Street actress is in Akaroa, filming Z For Zachariah with Star Trek's Chris Pine and Chiwetel Ejiofor from 12 Years a Slave, and was spotted having lunch in the sun by Woman's Day. The mag went on to recount the newly brunette Robbie's day with the help of a beady-eyed local: "They shopped up large on souvenirs and jewellry. Then they enjoyed fish and chips in the park by the beach. Margot was really chowing down. The seagulls were lucky to get a few chips." Can't blame the girl though, can you?
3. On screen, he's the bad boy who can't keep away from trouble. Off it though, Dan Ewing is a bit of a softy. The Home and Away star tells New Idea he can't wait for wife Marni to give birth to their first child later this year. Amongst the photos you'd expect of a happy, expectant couple - most of them in their togs, obviously - the pair recount receiving the happy news while in Ireland over the New Year: "Ireland isn't the easiest country to spend New Year's Eve sober," Marni says. "There was a lot of soda water in shot glasses to disguise what was going on." It's a pretty good plan, if you think about it.

4. New Breakfast co-host Alison Pugh hates talking about herself - she doesn't reckon she's all that interesting. Luckily, New Zealand Woman's Weekly tracked down some other people who were more than happy to throw their opinions of the blonde 27-year-old into the ring. While Pugh's self-confessed idol, Pippa Wetzell, calls her a "star", it's current couch-buddy Rawdon Christie who delivers perhaps the best line: "It's the laugh. Think of Ali and I think of her laugh - often followed by a loud intake of breath, or even a snort...then a quick 'I'm sorry to whoever has been infected by the initial laugh."
5. Finally, Tamati Coffey is on the lookout for a uterus. The former New Zealand's Got Talent host opens up to NZWW about life after the talent show, and kids are definitely on the agenda for him and his partner, Tim Smith.
"Yes. We just need to find a uterus," Coffey says. "Having children is something we are definitely thinking about, but it's actually harder than you think." While they work their way towards parenthood, the pair are adding to what is fast becoming a property empire. So far they have amassed a house in Herne Bay, one in Mangere, and two in Rotorua. Watch out Donald Trump.