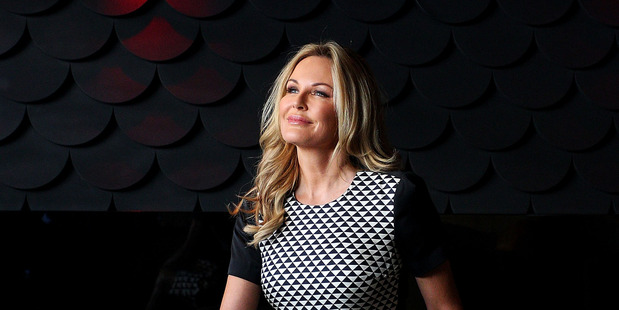 Few people mourning Charlotte Dawson's death will understand her more than her family, who stood by the gorgeous, witty, warm, rewarding woman she was.
Her family knew she battled illness every day that she lived, not just the day that she died.
When I first met Charlotte as a possible candidate to front How's Life, the show I was producing, I loved her instantly. She stunned me with her beauty, and had me laughing within minutes. She had a professionalism I had never seen before or since, and she was generous and kind to those she worked with; there was never a hint of the big star.
She startled us with her rigorous grooming routine and ramped up the level for celebrity appearances. She never turned up to an opening or a launch unless she was top to toe perfect, in every way, even if that meant flying in a designer dress from Sydney.
Charlotte as a friend was a different story. As I got close to her I realised she battled depression as well as crippling self-doubt. She had a need to be loved but an inability to receive love, and was hypersensitive to criticism.
No one likes reading horrible things about themselves, but for Charlotte it was 10 times worse than we will ever feel. And she could do nothing about it. There was no "harden up" or "don't give it oxygen" for her. She was too fragile. For every beautiful snap of her in the society pages was a counterpoint of days spent under the duvet unable to face the world.
Her illness meant that she was forever cursed to overreact, to be unable to put it in perspective or, better still, ignore it.
She said she hated New Zealand but she didn't really. She hated how the media here made her feel. There is a difference.
She left my life greatly enriched. So, too, my family, who loved her presence in their lives too. She was a rare being, a special woman who deserves to be treasured.

Where to get help
• Lifeline: 0800 543 534
• Suicide Crisis Helpline: 0508 828 865
• Youth services: (06) 3555 906
• Youthline: 0800 376 633
• Kidsline: 0800 543 754 (4pm to 6pm weekdays)
• Whatsup: 0800 942 8787 (noon to midnight)
• The Word
• Depression helpline: 0800 111 757 (24-hour service)
• Rainbow Youth: (09) 376 4155
If it is an emergency and you feel like you or someone else is at risk, call 111.