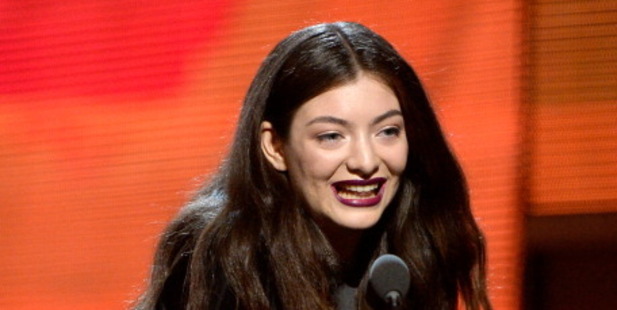 Sharing the same air with music legend Prince was the highlight of Lorde's Brit Award win.
The 17-year-old Kiwi singer was named Best International Female Solo Artist, beating Janelle Monae, Katy Perry, Lady Gaga and Pink at the star-studded Brits ceremony at the O2 Arena in London, which included Prince presenting an award and a performance by Beyonce.
"Everything has been cool. Beyonce is always amazing. Prince walked past me in the corridor, and that was the craziest moment ever, to share some air with Prince. No big deal," Lorde said after the awards.
In her acceptance speech, she told the crowd: "I'm still so new to getting awards that my brain feels like it's exploding every time it happens, so forgive me.
"Thank you to the strong, intelligent, inspiring women in this category. This really was a priceless surprise."
Those last two words are also the slogan of the event's sponsor, MasterCard, raising questions over whether Lorde was paid to say them, or if she was simply mocking what had become a public relations failure by the company.
Reports circulated that a PR firm asked journalists to promote MasterCard's sponsorship by tweeting about the company with the hashtag "PricelessSurprises" in exchange for entry, leading to a flurry of online criticism. Journalists and music fans lined up to mock House PR, which represents MasterCard.
Lorde's Brit win comes hot on the heels of her double Grammy win in Los Angeles last month.
Sheffield rockers Arctic Monkeys nabbed the big awards, winning British Group and Album of the Year for the third time. David Bowie, 67, was awarded Best British Male.
Watch a video of Lorde's Brit win here.