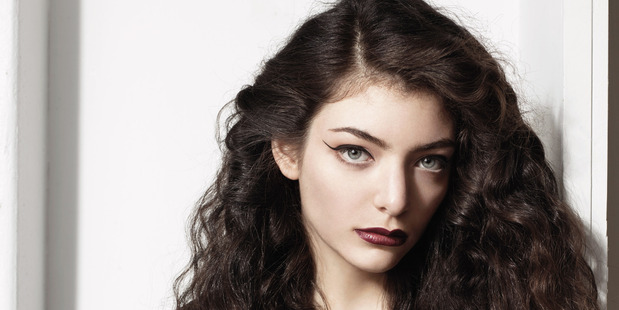 When you've won multiple awards, famous friends and an army of followers before you've even hit voting age, what else is there to do? Try to top the last attempt? Move to France and become a recluse? Or maybe finish your last year at high school.
Lorde ruled the music world in 2013 and now, with only a short North American tour locked in, fans wait with bated breath for what comes next.
Recently, hints of the strain of stardom have started to show. There was the airport media scrum on her return from the Grammys last month, which prompted the 17-year-old to vent on Twitter, and experienced players like Neil Finn to suggest perhaps it was time Lorde moved overseas, where fame is, apparently, less of a burden.
And just this week, the 17-year-old told V Magazine she wanted to pull Royals, the song that has been her silver bullet for the past year, from the radio. She was worried people were sick of the sound of her voice.
"I want to let people stop hearing Lorde on the radio all the time, because it's kind of crazy at the moment," she told the magazine.
"I'd like to give people a little bit of breathing room before I unleash something different."
That "something different" suggests new music is on the cards, but how long it will be before that reaches fans is anyone's guess. At the end of 2013, Lorde said she had been working on follow up tracks.
Old-hat chart-toppers like Katy Perry and Rihanna know timing is everything in the music business. From singles to albums to world tours, once they start on the circuit, they do not stop, possibly for fear of falling off completely.
But Lorde has never been a traditional pop star, so her next move is anyone's guess.