He's the superstar rapper coming to New Zealand for the first time on Saturday to headline a hip-hop show that will draw more than 50,000 fans to Western Springs. Chris Schulz goes through the life and career of Eminem, letter by letter ...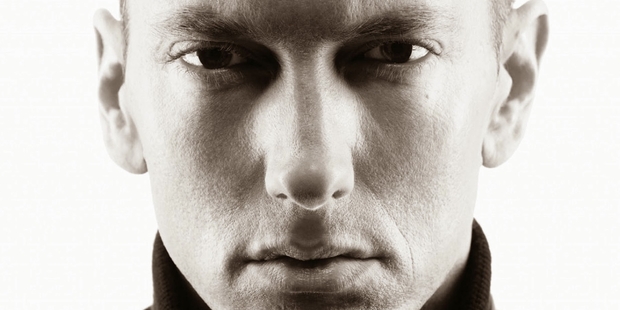 A is for acting, Eminem's second-most-successful career choice. His small but accomplished filmography is led by his role as Jimmy 'B-Rabbit' Smith in 8 Mile, the film based on the story of his life. He was recently offered the lead in sci-fi flick Elysium but turned it down. Matt Damon was chosen instead.
B is for Bruce, Eminem's middle name. His full name is Marshall Bruce Mathers III.
C is for Cleanin' Out My Closet, his vitriolic 2004 single that slammed both of his parents. He later apologised to his mother for the abuse on last year's song Headlights.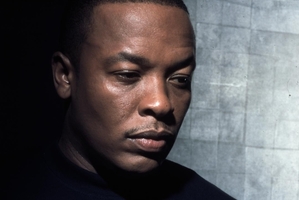 D is for Dr Dre, the Aftermath label boss who first signed Eminem in 1998 and helped produce The Slim Shady LP. Em also guested on Dre's 2001 album, most notably on the single Forgot About Dre.
E is for Elton John, Eminem's surprise guest at the 2006 Grammy Awards for a live version of Stan.
It helped settle accusations of homophobia levelled at the rapper. And had Twitter been around at the time, Elton's pink polka-dot jacket would have broken it.
F is for Fred Durst, the Limp Bizkit frontman who Eminem sparked beef with after referencing an alleged relationship with Christina Aguilera in his comic hit The Real Slim Shady. Despite their shared love of baseball caps, Durst and Em have never made up.
G is for Grammy Awards. Eminem has won 13 of them.
H is for Hailie Jade Scott Mathers, Em's 17-year-old daughter.
I is for Infinite, Eminem's little-heard, laid-back, Nas-inspired debut album from 1996. Only 1000 copies were made and Eminem has dismissed it as "a demo that just got pressed up". He also admitted it "didn't get great feedback". You can decide: the whole thing's on YouTube.
J is for J. Cole, one of Eminem's guest stars on the support bill for Rapture.
K is for Kimberly Anne "Kim" Scott, Eminem's on-again, off-again ex-wife and subject of several songs, including the harrowingly spiteful Kim from 2000. It ends with the lyrics "bleed, bitch, bleed" and details how he would slit her throat.
L is for Lose Yourself, Eminem's Oscar-winning single from the 8 Mile soundtrack. The song, about a rapper's rise to the top, became the first rap song to win an Academy Award for Best Original Song. In his typically confrontational style, he refused to attend the ceremony because he felt "out of my element".
M is for Marshall Mathers, one of Eminem's three main guises under which he has released two albums: his 2000 opus, The Marshall Mathers LP, that featured some of his biggest moments (Stan, The Real Slim Shady, The Way I Am) and last year's sprawling sequel, The Marshall Mathers LP 2.
N is for Net Worth. Eminem was named the seventh richest rapper in the world in 2013 by celebritynetworth.com, with assets of US$140 million ($168m).
O is for Odd Future, Eminem's tour buddies who replaced Kendrick Lamar on the bill at the last minute.
P is for Proof, Eminem's D12 bandmate and best friend who died after a shootout in front of a Detroit nightclub. "Proof and I were brothers," said Eminem afterwards. He has said that without Proof he wouldn't have become a rapper.
Q is for quitting, which many thought had happened when Em took several years off between 2004's Encore and 2009's Relapse. During that time he became addicted to drugs, kicked his habit and became addicted to exercise and Coca-Cola instead (he reportedly has Coke on tap in his Michigan mansion).
R is for Relapse and Recovery, Eminem's post-hiatus albums. Even Eminem admitted 2009's Relapse was a little "ehhh" but 2010's Recovery - with Not Afraid, Won't Back Down and Love the Way You Lie - is much better.
S is for Stan, Eminem's signature song from 2000 featuring a serenading Dido that detailed a murderous revenge plot by an overzealous fan. The sequel - Bad Guy, about Stan's brother - came out last year.
T is for Twitter. Eminem has 17 million followers but mostly tweets links to buy albums, watches and T-shirts.
U is for Up in Smoke, an infamous West Coast hip-hop tour (named after a Cheech & Chong movie) starring Eminem, Dr Dre, Xzibit, Warren G and Nate Dogg that ran for three months in 2000 and was immortalised on an extremely popular DVD.
V is for Vibe, the hip-hop magazine that named Eminem the best rapper alive in 2008. "I don't think that there is any one rapper that is simply the best though," he said after receiving the award. But then: "Hell yeah, I'll accept!"
W is for Weird Al Yankovic, the prankster who asked for permission to film a video parody of Eminem's Lose Yourself for his song Couch Potato, but was turned down. "It's very disappointing. This could have been my best video ever," said Weird Al at the time.
X is for The X-Factor, the American talent show that Em would like to be a guest judge on. It's yet to happen.
Y is for YouTube. In 2011, Eminem became the first hip-hop star to gain more than one billion combined views on the video-sharing platform.
Z is for Zane Lowe, the London-based Kiwi DJ for BBC Radio One who carried out a revealing interview with Em in 2013. "I just peed myself," joked a wide-eyed Eminem at one point.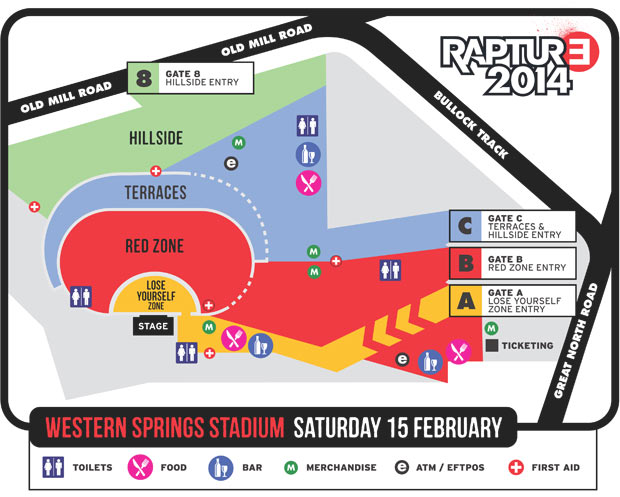 THE AUCKLAND SHOW: WHAT YOU NEED TO KNOW
What: Hip-hop festival Rapture
Where: Western Springs, Auckland
When: Saturday, February 15
Crowd size: Promoters are expecting ticket sales to exceed 55,000.
Who: Rapture is being headlined by Eminem, one of hip-hop's biggest stadium stars who started his career with celeb-bashing shock-raps but evolved into a bold, brash, controversial, funny and extremely personal MC who, on his day, has peerless rhyme skills. He's being backed by off-beat Los Angeles collective Odd Future (led by bratty skate-rap ringleader Tyler the Creator), former chef and New York mixtape king Action Bronson, North Carolina's R&B-infused rapper J. Cole, talented local lad David Dallas and Aussie up-and-comer 360.
Times: Gates open at 3.30pm. First act 360 4.20pm; David Dallas 5pm; Odd Future 6pm; Action Bronson 7.15pm; J Cole 8pm; and Eminem is due to take the stage at 9.15pm. Closing time around 11pm.
Alcohol: No BYO is permitted but there will be bars at the venue which close at 9.30pm.
Getting there: Check your ticket for which zone you're in - it will match up to one of the venue's four entry-points.
Rules: You can take a one-litre water bottle with you, as long as it's sealed. Moshing, stage diving, crowd-surfing and umbrellas are banned. There are no pass-outs. Bring cash if you want to buy anything. Lastly, don't try and rap along with Eminem - he's too fast and you'll just annoy the people around you. Don't be that guy.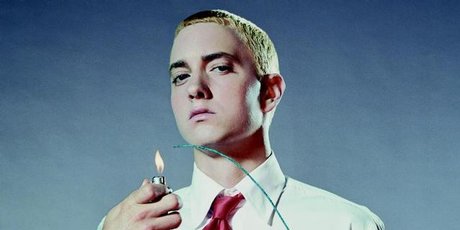 - TimeOut