George Clooney, Matt Damon and Cate Blanchett have been mugged at the North American box office by little yellow people with removable heads, hands and legs.
Hollywood's new A-List stars are Lego characters and Australia played a major role in the invasion.
The Lego Movie, based on the popular Danish-made plastic toys, earned a bumper US$69.1 million (NZ$83.34 million) haul in US and Canadian theatres on the weekend, easily landing it at the No. 1 spot.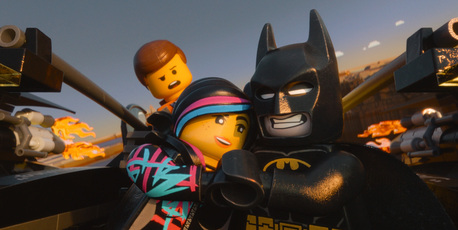 World War II caper Monuments Men, starring Clooney, Damon and Blanchett, could only manage $US22.7 million.
The Lego Movie is the latest hit from Australian digital visual effects house Animal Logic.
Animal Logic's past credits include Happy Feet, The Great Gatsby, The Matrix trilogy, Moulin Rouge!, 300 and Legend of the Guardians: The Owls of Ga'Hoole.
"Our crew there was so great," US co-director Phil Lord told AAP. "I'd make a million movies in Australia."
A team of 250 worked on the film at the Animal Logic facility at Sydney's Fox Studios, with the Lego characters a mix of computer generation and old-fashioned stop motion animation.
Lord and co-director Chris Miller, whose past films include the two Cloudy With a Chance of Meatballs movies and 21 Jump Street, will likely get another chance to work with Animal Logic in Sydney with the big opening and merchandising fortune almost ensuring multiple sequels.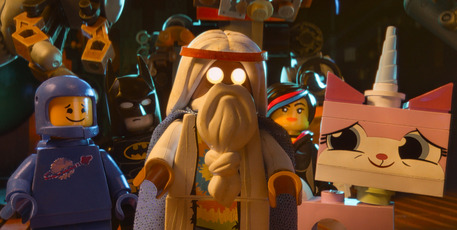 The almost US$70 million is the all-time second biggest February debut in North America, behind Mel Gibson's The Passion of the Christ with US$83.8 million in 2004.
Helping The Lego Movie collect the big opening weekend take were strong reviews from America's top critics.
"The visuals are spectacular, the 3D technology is artfully used and the story is jam-packed with so many funny lines, it's hard to catch all the jokes that are delivered in rapid-fire succession," Chicago Sun-Times critic Bill Zwecker wrote.
The Lego Movie follows the story of Emmet, an ordinary Lego minifigure mistakenly identified as the saviour of the world.
Emmet, voiced by comedy actor Chris Pratt, goes plastic head-to-head with the evil Lord Business (Will Ferrell) and henchman Bad Cop/Good Cop (Liam Neeson).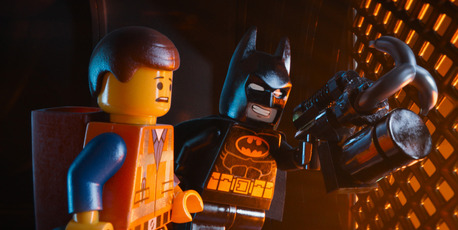 He is helped by ancient mystic Vitruvius (Morgan Freeman) and a long list of familiar heroes, including Batman (Will Arnett), Superman (Channing Tatum), Wonder Woman (Cobie Smulders) and Green Lantern (Jonah Hill).
Han Solo, Chewbacca and C-3PO from Star Wars, Gandalf from Lord of the Rings and The Hobbit, basketball star Shaquille O'Neal and historical figures Abraham Lincoln and William Shakespeare also make appearances.
The Lego Movie opens in New Zealand on April 17.
- AAP