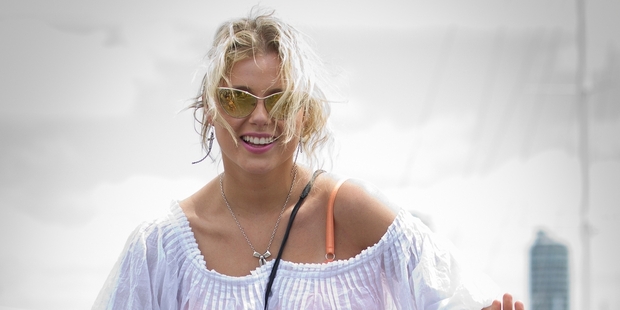 Labour MP and novice DJ Jacinda Ardern has fielded offers for future gigs after her set at Auckland's Laneway music festival.
Her 45-minute set at yesterday's festival at Silo Park was just her second as a DJ.
"I just wanted to not take things too seriously and just play some stuff that people might recognise," Ms Ardern said. "But at the end of the day I've got a day job and a really important one."
The sold-out event - missing original headliners Lorde and James Blake because of a clash with the Grammys - kept crowds entertained with a line-up of hip-hop, alt-rock and indie acts.
Despite the cooling effect of a southwesterly, festival-goers still enjoyed a high of 20.5C.
Co-promoter Mark Kneebone said the sunshine made for a "really, really good day".
All 10,000 ticketholders were at the festival by about 5pm. A short distance away on the Waitemata Harbour, thousands of sailors and spectators turned out for the Auckland Anniversary Day Regatta.
Regatta committee chairman Eric Mahoney said the event - in its 174th year - was a great success and a "wonderful spectacle".
A highlight was the tugboat race, with more than 20 classic tugs.
But Mr Mahoney said the strong winds did test some inexperienced sailors.