Alison Mau has been here 20 years but travels on her Australian passport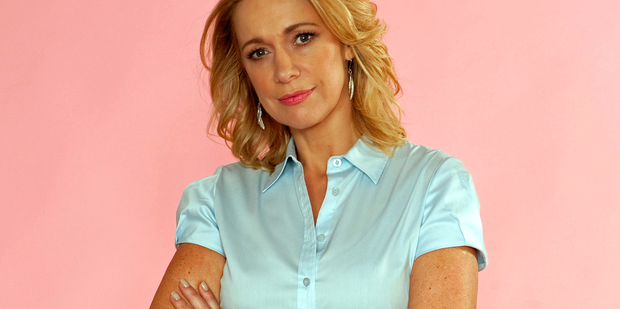 Australian-born broadcaster Alison Mau won't get New Zealand citizenship for fear of breaking her mother's heart.
Mau, who came to New Zealand 20 years ago to work at TVNZ, still travels on an Australian passport because her mother Maureen believed it was important to remain true to her origins.
"Even though she understands I have embraced New Zealand as my home, she'd never forgive me," said Mau.
She said her mother, now 70, still held on to a British passport, despite having lived much of her life in Australia.
And it was out of love and respect that Mau thought it inappropriate to change her citizenship.
But the broadcaster, who has two children to ex-husband and newsreader Simon Dallow and is now engaged to dance instructor Karleen Edmonds, could see a time where this would happen.
"I will consider it when my dear old mum pops her clogs," she said.
Mau will celebrate Australia Day by raising a glass to her parents as they celebrate their 52nd wedding anniversary. She said the national holiday, like Waitangi Day, meant many things to Australians.
Growing up in her family it was a long weekend focused on family celebration; for others it was a day to mark everything good about living in the lucky country. But it had also become a day of discord and protest for Aboriginal groups railing against colonial invasion and the slaughter of their nation.
Refreshed from her longest holiday break in more than 20 years, Mau said she would begin work at Radio Live this week, fine-tuning her new afternoon talkback show with co-host Willie Jackson and producers.
It was intended to have a slightly different format from the classic talkback, she said, and goes to air February 10.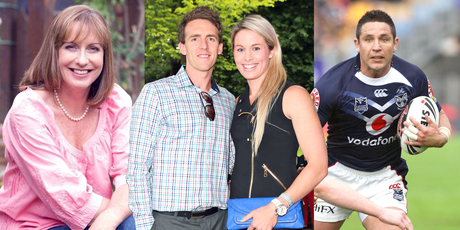 Jeepers keepers
Today is Australia Day. In tribute to our cousins across the ditch, we raise a glass to our favourite Aussies living in New Zealand. Bonza!
Loved Aussies
• Allyson Gofton - The meal-in-a-few-minutes celebrity chef helped create fast food for the family well before Jamie Oliver got on the band-wagon. Now the Tasmanian-born chef is spending a year in France with her family working on her latest cookbook.
• Daryl and Julie Corletto - They're a transtasman sporting double act, pocketing many trophies playing basketball for the SkyCity Breakers (him) and netball (her). They both play for Kiwi clubs so it would be fair dinkum to embrace them as honorary New Zealanders.
• Steve Price - For years, he was the face of the Warriors, taking over the captaincy when things were grim. Soon the league team was top of the table. These days, he heads a secondary school league programme, and his daughter is making great strides in netball.
And we're happy to let you claim ...
• Rugby player Quade Cooper
• Actor Russell Crowe
• League player Russell Packer
But thank us for lending you ...
• Racehorse Phar Lap
• Band Crowded House
• Musician Kimbra
• Rugby/league players Benji Marshall and Sonny Bill Williams