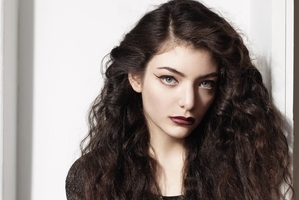 TVNZ has caved into demands and will screen the upcoming Grammy awards live on television.
The network had been criticised for planning to screen the January 27 ceremony, which sees Lorde up for four awards, with a seven hour delay. A Facebook page was set up in protest.
However, a press release issued today confirmed TVNZ had changed their mind, with the Grammys screening live on TV2, along with a repeat viewing in prime time on TV One.
Head of Television Jeff Latch said they had hoped to secure online streaming rights for TVNZ OnDemand, but were unsuccessful.
"We realise a lot of people are back at work and not in a position to watch TV during the day, but for those who can our solution is to run the live broadcast on TV2 and the repeat on TV One at a time when people can watch it at leisure."
Broadcaster Pam Corkery this morning had criticised TVNZ's decision to allow "our Australian cousins" to watch the ceremony live, while Kiwis had to wait for the news.
Lorde will perform her No. 1 hit Royals at the ceremony in Los Angeles, and she is nominated for song of the year, record of the year, best pop solo performance and best pop vocal album for her album Pure Heroine.
It will screen live on TV2 from 2pm on January 27, followed by a repeat on TV One at 9.15pm.
- nzherald.co.nz