We trawl through the gossip mags, so you don't have to.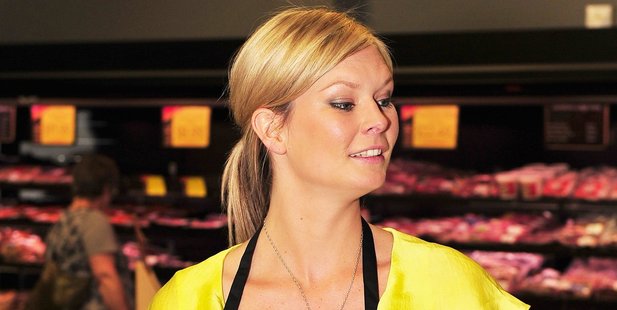 1. MasterChef winner Chelsea Winter says spending two weeks with eight men was the "perfect" honeymoon. "I was like a mother hen with eight chicks," a bikini-clad Winter tells Woman's Day about her time spent cooking for eight entrants - including her husband - in a Hawaiian dinghy regatta that doubled as her honeymoon. "I offered to play chef because the guys normally spend a fortune on soggy nachos ... I did all the shopping and cooking every day, and we saved tonnes of money." If your nachos keep getting soggy, you're buying the wrong corn chips lady.
2. Hurricanes player Ash Dixon has a not-so-secret talent: art and craft. "I did all the art and craft. Ninety per cent of the decorations were done by me," he admits to New Idea about his wedding with teenage sweetheart Mikayla Clarke. "I did the name tags and the seating plan." Aww. Look out Sally Ridge, you've got competition.
3. Speaking of sports stars getting married, former AB George Whitelock has married Black Sticks captain Kayla Sharland.
But he's not getting a wedding ring to mark the occasion. "George didn't want a wedding ring because he spends most of his time on the farm or on the pitch," Sharland tells WD. Now that's a true All Black.
4. She's a glamorous cricket WAG to Black Cap Martin Guptill, and she hosts a morning radio show and a Sky TV cricket show. But Laura McGoldrick goes to work in her gym gear. "I was getting a bit tired and grumpy, and no-one wants to be around a tired, grumpy person, so I had to do something. Now my day starts again after (my) radio (show) and after my run," McGoldrick tells New Idea. "If you're in your gym gear, you have to go (running) - no excuses."
5. The yes-it's-happening, no-it's-not-happening Friends reunion is, apparently, back on. "With next year's 20th anniversary, it's unavoidable for them to do something together," a studio source tells NI. "It's the perfect excuse to talk seriously about a new project. Will Ross and Rachel still be together? Will Chandler still be the pudgy funny one? Is Phoebe living off the royalties from dubstep remixes of Smelly Cat? Does anyone still care?
- nzherald.co.nz