Paula Yeoman is looking forward to comfort as BDO returns.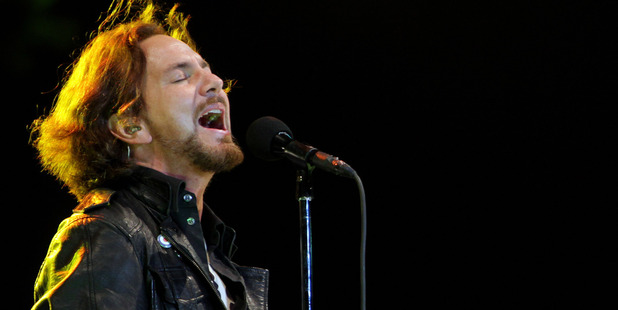 I was sad when the organisers of the Big Day Out announced the 2012 event would be the last on Kiwi shores. It was the one festival of the year where you were guaranteed to tick off a handful of must-sees from your bucket list and discover a whole lot more.
Having lived overseas for near on a decade and returning in 2006, I was something of a latecomer to the joys, and the sheer struggles, that came with braving the festering melting pot that was Mt Smart Stadium on a stinking-hot mid-January day - populated with 40,000 over-enthusiastic head-banging bogans, passed out peaked-too-sooners and hipsters over-heating in black skinny jeans.
I diligently braved it for five years straight, however. And for that I was rewarded by some of my most memorable musical experiences. The wonderfully wacky Bjork in her full glory in 2008 and Dizzee Rascal revellers hanging from the sweat-soaked walls of the Boiler Room; the legendary Neil Young tripling the collective age of the main stage field when he headlined in 2009 just hours after Pendulum had owned a crowd of amping 20-somethings; two spine-tingling performances by the mighty Muse; and a few walks down memory lane with bands like Violent Femmes and Rage Against The Machine.
But despite the sadness when management signalled the end, I wasn't exactly gutted. In fact, I welcomed the reprieve. Those five years were hard work. Planning and surviving the BDO was exhausting.
There were so many dilemmas, and I'm just talking about the ones faced before leaving the front door - Jandals or shoes? Raincoat? And if so, where the hell do I fit it? Bus versus train, taxi versus driving?
Once at the venue, military precision was needed when studying the line-up and working out how you'd catch your top 10 picks - at least two of whom overlapped on stages a couple of hundred metres apart. That may sound like a trivial distance, but try tackling those Mt Smart stairs while fighting through a sea of aforementioned festival-goers in 28C heat, with a raincoat tied around your waist, busting for the loo and in desperate need of that bottle of sun block left behind at the last minute because you needed space for the raincoat.
I won't discuss getting home at the end of the day - that's still too traumatic to talk about.
And so, I thought I'd outgrown the BDO experience. That was until, lo and behold, the Big Day Out was back. And not just back, for the first-time ever it would be held at Western Springs. "There's grass, and lots of it," organiser Campbell Smith excitedly told me when
I interviewed him last year about the announcement.
The promise of lush green grass and trees in place of concrete stadium seats and stairs, and just in stone's throw of Auckland's CBD (and home) was enough to convince me I needed to find my BDO mojo again.
If the 3D site map online is to be believed, the festival's new home is simply awesome. It includes the obligatory two stages in the main arena, plus the Aroha and Tamaki stages, and wait for it, the Lakeside Stage. And, I know I'm really showing my age here, but I'm beside myself knowing I can swap hot chips and hot dogs with snacks from Chow Town - a strip of pop-up eateries run by some of Auckland's top chefs. Not to mention the thought of strolling casually along The Art Trail, a similar concept to Ponsonby's annual Art in the Dark.
But despite my joy at the new set-up, it is still all about the line-up. And this year, it truly is a line-up for grown-ups. Sure, there was a slight loss of morale in the troops when the draw card, Blur, pulled the plug, and even though I've no strong desire to see Beady Eye or The Hives, I'm pretty excited about the other replacement act, Deftones.
Although sadly, they do clash with Pearl Jam, so I may have a problem on my hands.
Also high on my must-see list is Arcade Fire. They were fantastic when I saw them at BDO 2008 and I loved their last album Reflektor, so I'm excited to see how this band, being touted as "the best band in the world right now", has grown as a live act. Again, I can foresee issues - Arcade Fire versus the Lumineers? Both are playing at the same time.
I'm told by friends who saw Major Lazer at Coachella last year that they're brilliant live - so that's a must as well. As are Grouplove, Portugal. The Man and The Lumineers - all bands of which I'm a huge fan. I'm also keen to check out The Naked and Famous. It's been a while since I last saw them and this should be a celebratory "welcome home" gig for the Kiwi band, having spent the past few years conquering the world.
I will catch Snoop Dogg for old-times sake. Not too fussed about Snoop Lion though.
And I wouldn't miss Pearl Jam's two-hour set for the world. The granddaddies of grunge have been creating unforgettable festival memories for decades and if my past experience of seeing them live is anything to go by, Eddie Vedder and co will create a few more at Western Springs.
There will also be other bands I discover or at least develop a newfound appreciation for.
Here's hoping they're all playing close to a large patch of trees on a grassy knoll where I, and I suspect a good percentage of this year's crowd (I'm talking the 30 pluses there for the "grown-up" acts), will seek shade while chowing down on good grub, calmly contemplating what band to see next. One can at least hope.
Big Day Out Auckland, Friday, January 17 at Western Springs Stadium, general admission tickets $185, bigdayout.com