Six shows that should keep couch potatoes glued to their screens over the coming week.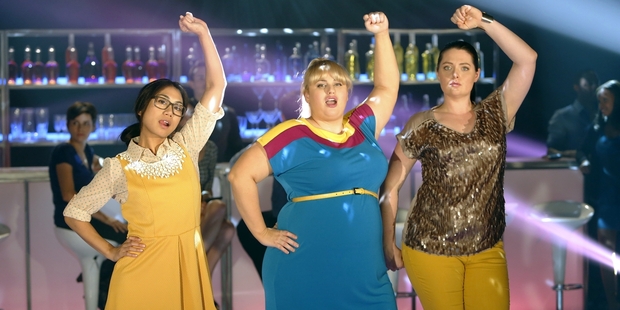 Picks of the week: Super Fun Night & Trophy Wife
TV2 is kicking off its new Monday night comedy line-up with two female-oriented shows which revolve around actresses previously best known for their movie appearances.
Australia's Rebel Wilson, who made appearances in Bridesmaids and Pitch Perfect, is the star of Super Fun Night as Kimmie Boubier - a young attorney who gets a promotion and decides to try and break out of her shell. She lives with her two best friends, Mariko and Helen-Alice, who have spent the last 13 years staying in on Fridays and having "super fun nights", but now they're determined to show all the mean girls who taunted them that they can be successful. It reminds of Ugly Betty in some respects.
"Super Fun Night came from a real life experience," Wilson says. "I once was very much like my character and sometimes you need that little push. That's where all the true stories come from in the show and that's what our three lead characters, Kimmie, Mariko and Helen-Alice do."
There's the new mean girl, Kimmie's colleague Kendall, and English actor Stephen Bishop plays fellow lawyer, Richard, who makes the girls swoon, but really is an affable, slightly awkward fellow, who forms a bond with Kimmie.
There's plenty of jokes about Kimmie's boobs, Spanx underwear, and clumsiness, but the show also gives her a chance to show off her ebullient personality, and great vocal abilities - the opening episode sees her performing an entertaining version of Meatloaf's Anything For Love.
SFN will be followed by Trophy Wife, which stars Malin Akerman (The Watchmen, 27 Dresses, Rock of Ages), as the third wife of Pete (Bradley Whitford from The West Wing), who finds herself suddenly plunged into the world of a chaotic family containing three step-children and two ex-wives, an officious doctor played by Marcia Gay Harden and a flakey hippie played by Michaela Watkins.
"A year ago I was single, without a care in the world. Today, I'm married with three step-kids, and I'm wasted, in the back of my husband's ex-wife's car. His first ex-wife." That's Kate's opening monologue. We then watch her clamber through a parent-teacher interview about stepson No1's inappropriately erotic essay, help her stepdaughter out by drinking the alcohol she's snuck out in a water bottle, and deal with stepson No2's missing hamster.
It might sound exhausting, but the extended family comedy feels like it could replicate the success of Modern Family.
Super Fun Night
When: Monday, 8pm
Where: TV2
What: Sisters are doing it for themselves
Trophy Wife
When: Monday, 8.30pm
Where: TV2
What: The funny side of step-parenting
Local pick: Shortland Street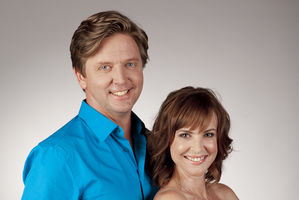 After Josh's crazed antics in the lead-up to last year's finale, and the explosion at the Warner's Christmas party, when Shorty returns on Monday evening the key question to be answered, is who survived the blast? Roimata, TK, Chris, Rachel, and Emma all seemed to be lost in the inferno, not to mention everyone else in the house. And what about Josh and Bella? Has he kidnapped her? There are more questions to be answered away from the beach house, too. After Travis' body was found in the carpark underneath Vasa's apartment, she's become the prime suspect in a murder case, but is she really the culprit? And will the Coopers cope with having the Jenkins' kids join their household? We also get to find out whether Brooke's transplant was successful.
When: Monday, 7pm
Where: TV2
What: Who will live?
Crime pick: Justified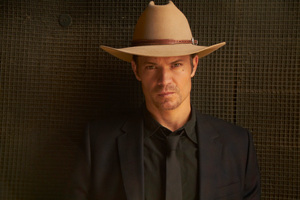 As you'll see up the front, the coming week doesn't lack for must-see crime dramas. But the news gets better - after being bounced around TVNZ's schedule in its first two seasons, the third season of this terrific series is finally coming to Sky's SoHo. Yes, the east Kentucky adventures of Timothy Olyphant's Deputy US Marshal Raylan Givens is now in its fifth season in the US. But series two was a cracker, right up to the gripping finale which saw the demise of hillbilly godmother, Mags Bennett. At the start of series three Givens is on a mission to find the dirty money which has gone missing with the demise of the drugs-running Bennett clan.
When: Tuesday, 9.30pm
Where: SoHo
What: The hat's back
Comedy pick: Californication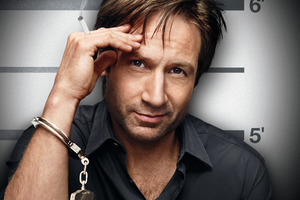 A year after it screened stateside, the penultimate sixth season of David Duchovny's black comedy series returns with his character Hank off to rehab after surviving the murder-suicide attempt by jilted girlfriend Carrie in the series five finale. He also starts working on a musical with a fellow patient, a rock star played by Australian musician and comedian Tim Minchin, whose mates include Marilyn Manson (who plays himself in an upcoming episode). Meanwhile, daughter Becca is making noises about dropping out of school to become a writer, something that Hank isn't too happy about.
Where: Four
When: Thursday, 9.30pm
What: Hank goes to rehab
Awards Pick: The Golden Globes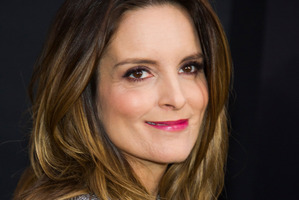 The screen awards season rips its first envelopes on Monday (New Zealand time) with the first big event - the annual movie and television trophy bash held by the Hollywood Foreign Press Association and hosted for a second time by Tina Fey and Amy Poehler.
Some 25 gongs are up for grabs. But because the Globes splits its affections between drama and comedies it's unlikely to prove much of a bellwether for the Academy Awards, the nominations of which are announced next week. Still, there's some local rooting interest in the two nominations for Jane Campion's Top of the Lake with it up for best miniseries and Elisabeth Moss up for best actress in a miniseries or television movie.
When: Monday 2pm
Where: E!
What: The gold rush begins
- TimeOut