TVNZ blames falling audience numbers for long-running soap's move to a single two-hour slot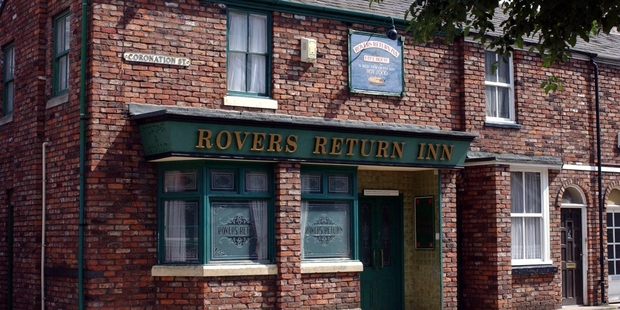 Coronation Street fans are restricted to one weeknight fix of their favourite soap after TVNZ moved it to a single two-hour Friday slot, saying viewer numbers are falling.
It's the latest in a series of timeslot shuffles for the long-running British programme in recent years - including a 2011 move that proved so unpopular 33,000 viewers stopped watching.
The show, which had aired in one-hour slots on Thursday and Friday at 7.30pm, will be shown in a single two-hour slot on Friday from 7.30pm, starting January 3.
It will be repeated in half-hour weekday instalments at 1pm from Tuesday to Friday.
TVNZ spokeswoman Megan Richards said the change had prompted "very little feedback".
"The decision has been made to consolidate it on one night, instead of two nights on prime time, largely because although it's got a very loyal following, the programme is not attracting new viewers and overall audience is declining year on year."
There had been an 18 per cent drop in audience since two years ago.
In 2011, the show reportedly had 511,000 viewers.
As well as the daytime and Friday slots, fans could also watch the show on-demand on the TVNZ website, Richards said. "We're pretty confident that nobody's going to miss out."
TVNZ previously showed the soap in half-hour instalments at 5.30pm from October 2011.
The show was later moved to two weeknight slots and one on Saturday, before moving to a twice-weekly prime-time slot.
In Britain, new Coronation Street storylines for next year will chop some popular characters in dramatic ways intended to restore the soap to its most-talked-about status. (Spoiler alert ahead)
Tina McIntyre, played by Michelle Keegan, will reportedly be murdered, and Hayley Cropper is to lose her battle with cancer.
Show chief Stuart Blackburn reckons Coronation Street's new set at Media City in Salford Quays, Manchester, has paved the way for more action. "We have some great stuff coming up," he told the Daily Star.
Builders have spent 2 years recreating the terraced street, using 144,000 reclaimed bricks and 54,000 reclaimed cobblestones.
The scale is bigger to accommodate the demands of high definition TV and enable easier filming.
Once the show moves, ITV plans to open the old set, which has been used since 1982, as a tourist attraction for at least six months.. New Zealand episodes are more than 18 months behind Britain.
- APNZ