Nick Grant finds Christmas TV a mixed bag.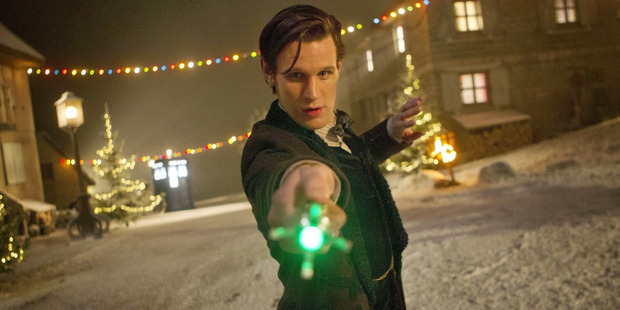 My childhood recollection of Christmas is you couldn't turn on the telly without coming across some sort of seasonally appropriate show. Often explicitly about the Yuletide period, they were suitable for viewers of all ages if screened before the watershed and almost always promoted various virtues associated with the holiday.
These days, finding such festive fare is more of a chore. Partly that's because there were only a couple of channels when I was a kid, and now any apt programming is thinly spread over a plethora of platforms.
Despite not being remotely religious, I'm a little sad about how few shows in this week's schedule seem intended to engender warm fuzzies for one's fellow humans. So, here's a rough guide to some shows that should hit that spot, and several that definitely don't.
The Middle, Monday, 7.30pm, TV2: One of the few Christmas episodes from a current series to screen this week, the Hecks' humorously Herculean efforts to earn enough to be able to afford to celebrate Christmas will make you either thankful for what you've got or break into a cold sweat about your mounting credit card bill.
The Bible, Monday-Friday, 8.30pm, Vibe: Seemingly the most on-point programming of the week, it begins with a disclaimer stating it's an "adaptation of Bible stories" that "endeavours to stay true to the spirit of the book" and "some scenes contain violence".
Actually, as many scenes as possible do, which means the Nativity - on Wednesday - is overshadowed by a gratuitously graphic Massacre of the Innocents.
Mr Stink, Tuesday, 7pm, UKTV: The best of the bunch, it's set at Christmas, is funny and affecting, and features family-friendly farting. Downton Abbey's Hugh Bonneville stars as Mr Stink.
The Irish Rovers Christmas Special, Wednesday, 3.45pm, Prime: Potentially tolerable with a skin-full, it's otherwise the most joyless example of grinding out the ol' standards you're likely to see.
The Graham Norton Show, Wednesday, 8.45pm, TV3: Last year's Christmas special rewrapped and re-gifted, perhaps due to a tight budget.
Father Ted Christmas Special, Wednesday, 10.25pm, Prime: Even if you've already seen Ted awarded a Golden Cleric and Father Todd Unctious come a-calling, this bears re-watching.
Homai Te Pakipaki: Boxing Day Special, Thursday, 7.30pm, Maori Television: Time for a whanau singalong as the karaoke competition's hosts look back at 2013's highlights.
Doctor Who Christmas Special, Thursday, 8.30pm, Prime: In which it's out with the old, goofy doc (Matt Smith) and in with the new, probably grumpy one (Peter Capaldi).