Lee Fields is an American soul veteran whose long-awaited overnight success is bringing him to New Zealand. He talks to Lydia Jenkin.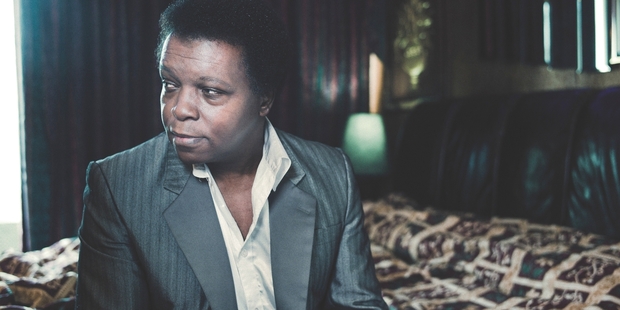 Speaking to American soul singer Lee Fields is like listening to a true-blue southern preacher man - his rich, measured drawl is powerfully engaging even down a phone line all the way from Virginia. Fields is preparing for the holiday season when TimeOut calls.
"We're just chilling, and talking with old friends, and doing what people do, just enjoying catching up."
It's a brief respite from touring for the 63-year-old Fields and his band The Expressions, who've been on the road for much of 2013, but he clearly loves being a full-time musician after 40 years in the business.
"I never even dreamed I would be playing shows around the world, or in New Zealand, which is why I'm so elated, so happy about the way things are working out for me. It's a surreal feeling, so I'm savouring every moment."
Fields has been recording and performing since the late 60s and, over the ups and downs of the intervening decades, has accumulated quite a discography, and a great CV - he's played with Kool and the Gang, Sammy Gordon and the Hip-Huggers, and Little Royal to name a few.
But it's been his most recent two albums, since being signed to Truth and Soul Records, that have found him a whole new international audience. My World was released in 2009, and started the buzz, but it was 2012's Faithful Man that cemented him as a master of throwback soul - a guy who knows how to recall, reinterpret, and spin the old sounds into something new. "I think it's about being real," Fields muses when asked what made Faithful Man connect with audiences.
"What we were trying to do was encompass 360 degrees of people's real feelings. I mean, the title track, it's talking about temptation, and I'm quite sure that sooner or later every person on this Earth will be tempted, but now we try to leave it up to people to figure out the outcome of things. Sometimes, we can hold steadfast to our principles, and sometimes it's not that easy. So we leave it up to the audience to judge.
"And Wish You Were Here, for instance. It could be any situation where two people who are close, are not together. In my case, when I sing it I think of my father. He passed away right after I cut this record, and he really loved this song.
"But the whole album is dealing with the circumference of the human saga, and that's one of the reasons why I think the album has touched a lot of people."
Of course, a great part of Fields' appeal lies in his live performance abilities, too - a comparison to James Brown might seem lazy, but he truly is a powerful performer.
"When I speak of soul music, a lot of people use the term in regard to the genre or the style, but when I use the term, I think of the spirit. So when I sing, I try to get as close as I can to the inner self, the place where you go within yourself where words cease, there's no words to describe that zone."
And what is his secret to keeping his voice strong, and energy levels high, even at 63?
"Everything's allowed, but moderation is good for you," he laughs. "I don't smoke, and I try to be moderate with things like alcohol. I don't knock people who do smoke, or drink, or whatever, I ain't got no problem with it. But in my case, I decided to do things more or less in moderation some years ago, and I think that it's one of the contributing factors. I've still got a lot of energy on stage, and I want it to stay that way."
Sounds like he's still full of energy even off the stage - when he gets to spend a bit of time at home, he likes to set himself a few handyman tasks, as it also helps with his songwriting.
"I guess I'm the type of guy who finds it hard just to lay around," he laughs. "I'm not saying it's bad to lay around, that's not meant as a put-down in any way, if you like to lay around, that's what you enjoy. But I enjoy doing things, and when I'm home, I like being a handyman. I like fixing the gutters or fixing whatever. It's great because it's a bit of exercise, and while my hands are busy, it lets my mind roam, and that's when songwriting ideas come up."
Many of his handyman skills were honed during the 80s, when Fields' music career wasn't going so well, and he turned to real estate as a way to earn a crust. "It taught me a lot, because I couldn't afford to get people in to work on the houses, so I had to do it myself, and figure it out."
He's grateful for the fact he's had a roller-coaster career though, as it means all the more to him that he's finding success now. "The rough times make you appreciate the good times. When you have a period where things don't go your way, and you remain steadfast and strong and determined, when the up times come along again, every moment is appreciated - particularly opportunities like coming to New Zealand!"
Who: Lee Fields and The Expressions
Where and when: Performing at the Powerstation on Saturday January 11
Listen to: Faithful Man (2012)
- TimeOut