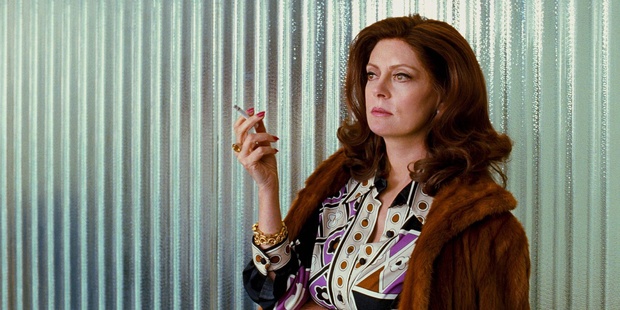 Susan Sarandon has admitted smoking marijuana before major award shows.
The Thelma and Louise star has been a red carpet regular during awards season ever since her break out role as Janet in the Rocky Horror Picture Show in 1975.
Some award shows can be particularly long and arduous but Sarandon has admitted to a unique way of getting through them.
Appearing on Watch What Happens Live, host Andy Cohen asked the 67-year-old to name one major Hollywood event she had shown up to stoned.
"Only one?" Sarandon replied with a hearty laugh and a slap of her knee.
"I would say almost all except the Oscars," she added.
The Academy will be happy to hear that, as Sarandon has been nominated for an Oscar five times and won the Best Actress gong in 1996 for Dead Man Walking.
She has also received eight Golden Globes and four Emmy nominations during her 43-year career.
But it isn't the first time Sarandon has discussed her past drug use.
Back in 2010 Sarandon told British newspaper The Observer that she always talked openly with her three children about drugs.
"I love [magic] mushrooms and I've done those successfully, but I don't like anything chemical. I didn't like LSD, and Ecstasy wouldn't agree with me," she said.
"I like stuff you can smoke. Everyone is wired differently. Some people can do stuff that others can't. That's what I told my kids. Some drugs can kill you. Some are not even worth trying. Some are a lot of fun, so talk to me first."
- Cover Media