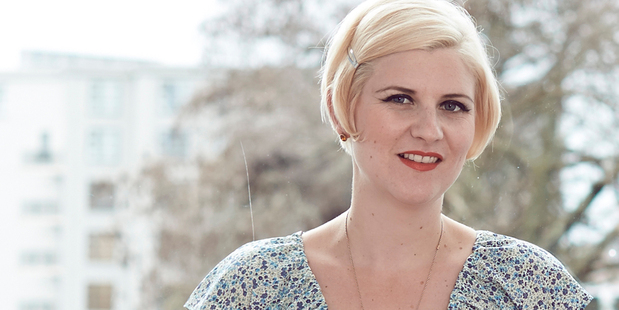 What is your preferred mode of travel for the summer tour?
Good ol' station wagon - the musician's best friend.
Who's in charge of the stereo/iPod, and what's on it?
We're a democracy but we do tend to end up with an 'album of the tour' that gets played over and over again. Last year it was Patty Loveless' Sleepless Nights, and the year before it was Dawes' North Hills who are still one of my favourite bands.
Favourite place to grab a feed while out on the road?
I love Wellington for coffee, craft beer and delicious vegetarian food. My Wellington cafe tour is going to put everyone into a food coma.
Your favourite summer venue?
I love getting to the South Island on tour and there's a few places we haven't been lately that should be pretty amazing in summertime: Port Chalmers, Okarito and Blenheim to name just a few.
Where else are you looking forward to visiting along your tour route?
Cy is always trying to get me to swim in lakes when we're on tour and my usual excuse of having to stay with the gear isn't going to fly with four of us on tour, so I'm looking forward to some pretty amazing swims around the country.
Best spot for a quick dip in the ocean, or an inviting swimming hole?
The river down the back of The Bent Horseshoe Cafe in Tokomaru.
What song will you be playing to really get the crowd going?
Complicated Man - nothing like a folk pop duo playing a political song with a bass solo in the middle to really get heads banging.
What are your plans for New Year's Eve?
None at the moment - any suggestions?
Do you have any New Years traditions?
Usually I'm working, but not this year!
Do certain styles of music make more sense during the hot and sweaty months of summer?
Keepin' it country is always a fun time in summer.
Is it tough having to work over the summer break when everyone else is partying and on holiday?
Playing music doesn't really feel like work!
Ideal summer music fest dream team lineup?
Dawes, Gillian Welch, Mary Gauthier, Jason Isbell and Kathleen Edwards, plus us, and 10 String Symphony of course.
Tattletale Saints will be performing at Onerahi Hall, Whangarei, Jan 30; Whangateau Hall, Whangateau, Jan 31; The Paddington, Auckland, Feb 1; Eggscentric Cafe, Whitianga, Feb 2; The Cabana, Napier, Feb 5; Repertory Theatre, Wanganui, Feb 6; Bent Horsehsoe Cafe, Tokomaru, Feb 7; Bluegrass Society, Wellington, Feb 8; Fairfield House, Nelso, Feb 9; Dharma Bums Club, Blenheim, Feb 11; Wunderbar, Lyttleton, Feb 12; Penguin Club, Oamaru, Feb 13; Chicks Hotel, Port Chalmers, Feb 14; Gin & Raspberry Wanaka, Feb 15; Donovans Store, Okarito, Feb 16; Eastend Cafe, Wairoa, Feb 19; Dome Cinema, Gisborne, Feb 20; Baycourt X Space, Tauranga, feb 21; Artworks Theatre, Waiheke, Feb 22.
- TimeOut