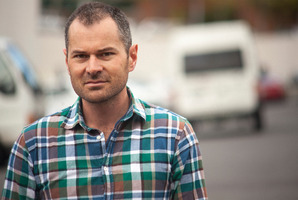 New Zealand filmmaker, Toa Fraser.
Filming is underway on acclaimed director Toa Fraser's new action epic, The Dead Lands.
The film stars 16-year-old James Rolleston, last seen in the Kiwi box office hit Boy, and Lawrence Makoare, who's appeared in Die Another Day and Lord of the Rings: Return of the King.
George Henare and Rena Owen also make appearances, while former league player Wairangi Koopu makes his acting debut.
In the film, a Maori chieftain's son, Hongi - played by Rolleston - must avenge his father's murder to bring peace and honour to the souls of his loved ones after his tribe is slaughtered through an act of treachery.
Outnumbered by the band of villains, Hongi's only hope is to pass through the feared and forbidden Dead Lands to forge an uneasy alliance with the mysterious Warrior, played by Makoare.
The film will feature the Maori martial art Mau Rakau, a unique hand-to-hand fighting style.
Principal photography for the film has begun in Auckland and the central North Island.
- AAP