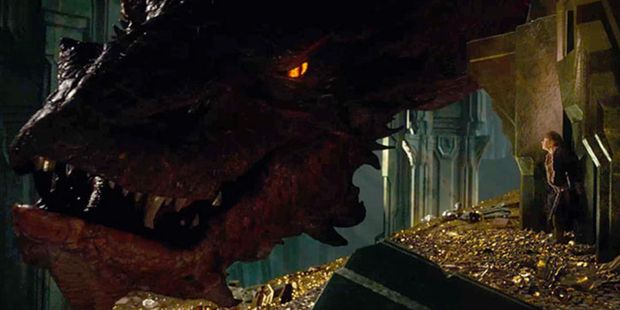 Stars of the second film in The Hobbit trilogy - The Desolation of Smaug - have spoken about making the movie from the red carpet at its premiere in Los Angeles.
Fans lined the approach to the theatre to see the film's many stars including heart-throb Orlando Bloom, Hollywood darling Evangeline Lilly, Sherlock Homes star Benedict Cumberbatch and and British actor Stephen Fry.
True to the Sir Peter Jackson we have come to know, the director's long grey hair was scruffy and he had practical brown sneakers on as he posed for pictures with his daughter, Katie.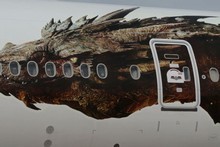 Martin Freeman, who played the central character Bilbo Baggins, told Entertainment Tonight the cast became very close.
"Once we all got together we bonded and we stayed bonded and I'm very proud to say there was never any falling out, there was never any rows, there was never any fights - and you know for a group of largely men, for getting on for two years, that's saying something good I think."
Lilly, who played, Tauriel, a new elf character created by Sir Peter, said her fellow cast members treated her "like a gosh-darn princess".
"I was in heaven, I was surrounded by gorgeous charming men every day for a year, it was wonderful."
Orlando Bloom said Sir Peter had created an "event movie".
Luke Evans said it was daunting but exciting to bring a literary figure to life.
"Turn him into a real human being and put my stamp on Bard the Bowman."
Another of the film's stars, Richard Armitage said he couldn't wait to see the audience response to the film.
His comments were echoed by Cumberbatch, who played the eponymous dragon.
"I'm more interested in just being in the audience and seeing the reaction to the film to be honest."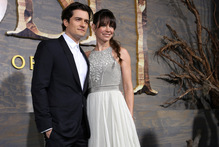 He described the movie as "phenomenal" and a "non-stop riot of action".
Smaug was a "fire breathing napalm bomb of destruction," Cumberbatch said.
Notably absent from the premiere was Sir Ian McKellen, who plays Gandalf in the trilogy.
He is in New York where he is promoting the film on the Today Show.
New Zealanders in LA who didn't make it to the Dolby theatre for the premiere gathered at the Beverley Hilton for a party of their own.
The Hilton is the centre for all things Hobbit in LA this week, and is the site of the Book of New Zealand, a giant installation featuring four scenes from the latest release.
Air New Zealand also came to the party, creating a giant Smaug the dragon on the sides of one of its 777-300s. The aircraft arrived in LA in time for the premiere.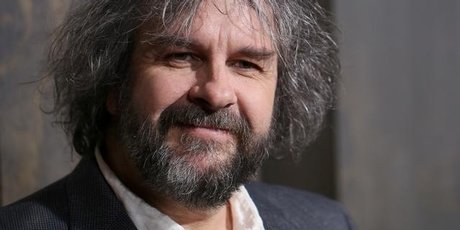 - APNZ