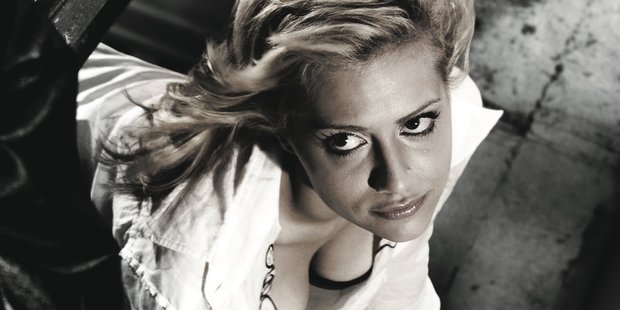 Brittany Murphy's mother has written an open letter publicly disputing claims the actress was poisoned.
The Clueless star died in 2009 at the age of 32, and officials ruled her death was caused by pneumonia, anaemia and excessive use of prescription medications.
However, the case hit the headlines against last week after her father, Angelo Bertolotti, revealed high levels of "heavy metals" had been found in samples of the star's hair and tissue samples which he had independently analysed.
Bertolotti alleged his daughter had been poisoned, but now Murphy's mother has publicly refuted his claims.
Sharon Murphy has written an open letter, published by The Hollywood Reporter, in a bid to silence speculation about her daughter's death, calling the poison story "absurd".
She writes, "His claims are based on the most flimsy of evidence ... The lab Angelo used, if you can call it that, is an internet site that farmed out the actual testing, and then wrote horribly untrue things under the guise of 'analysis.' It mentioned rat poison as a possible cause and claimed to be able to say that a third party murdered my beloved daughter.
"To even mention that the heavy metals that were listed in his test are in rat poison, leading to articles suggesting Brittany ingested that or anything like it, is absurd. If she had, don't you think it would have shown up in the coroner's test of her blood and tissue?
"This report conveniently ignores what any good scientist will tell you: A hair sample can be affected by many outside factors, including hair dye, hair spray, prescription medications, foods, smoking the occasional cigarette and environmental factors. One cause we now know may have been toxic mould that was eventually discovered in that house - which may have been what really killed her. We will never know for sure. However, we do know the Los Angeles County Coroner did extensive tests and found that she died of natural causes. And now she is a real living angel in heaven."
Following the release of Bertolotti's lab report, officials from the Los Angeles County Coroner's Office have stated that they have "no plans to re-open our inquiry" into Murphy's cause of death and they "stand by our original reports".
- WENN