Television seems to like the idea of reality-based programming but obviously has no idea what it means.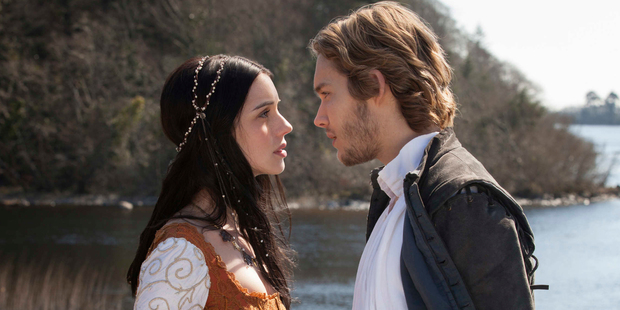 It might seem an odd thing to even bother about, but I have been fretting over what's real and not real on television these days. There's no doubt that TV likes the idea of reality, but just not enough to know what it really means.
Watching last week's episode of The Life and Times of Temuera Morrison, I wondered, for instance, whether Tem would have gone on a wild goose chase to Las Vegas if he wasn't making a TV reality show and therefore felt obliged to do something interesting at regular intervals.
I truly hope that if he had not had a camera crew on his shoulder, our greatest actor would not have chased down that embarrassingly naff movie offer from two losers in Vegas.
"Always check their shoes," said Tem ahead of meeting them, after declaring he was prepared to consider almost anything in his bid to get his disappeared acting career back. Then the would-be producer turned up in a borrowed car and wearing jandals.
"Sometimes things get desperate," said Tem, and a viewer could only agree. The episode ended with Tem going home to his girlfriend in Rotorua. She calls him "Booboo".
Though the truly weird thing to consider about reality and The Life and Times ... is that while Tem spends the series pretending he's unemployed, he's actually fully employed making a show about being out of work.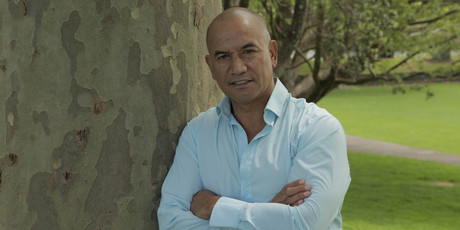 Which is kind of cosmic in a way.
In a less cosmic moment, on Saturday evening I pondered the reality of whether the famous local chef Peter Gordon would have gone to all the trouble of cooking dinner for 50 of his whanau if he wasn't being filmed for his new TV show.
And if that sounds cynical, then that's probably because I've had enough of food shows and their variations on thin themes, though I remain open to the charms of a winning presenter.
Peter Gordon is not that presenter, but his new show, Fusion Feasts (TV3, Saturday, 7pm), is nice enough, taking Gordon's fusion cooking ambitions to a different regional marae kitchen each week to do something interesting with the local produce.
Last Saturday, Gordon got down home with his own iwi at Pakipaki in Hawkes Bay, wrestling with local delicacies paua and eel, and the inevitable sea of colourful aunties and charismatic uncles, especially Uncle Dave who greeted him, "It's a pleasure you've come to help our so-called chefs".
But when he's not cooking, Gordon's a clunky, not very funky frontman and funny only by accident, like inquiring of a baffled helper, "Are you familiar with polenta?"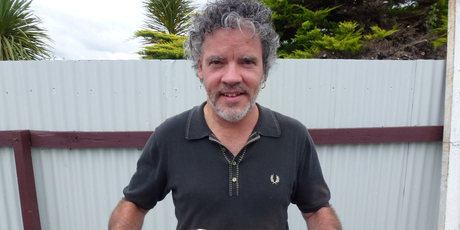 For another sort of TV reality, I thought I'd try a spot of historical drama and checked out Prime's new series Reign, which launched last Thursday. This is period drama aimed at a teen demographic, though mysteriously programmed at 9.35pm on a school day.
Set in France and Scotland in the mid-1500s, it follows the teen travails of the young Mary, Queen of Scots, as she's shipped off to hook up with Prince Francis, to whom she's been betrothed since she was 6.
She's awfully keen, but he's a bit less so. "Love is irrelevant to people like us," he tells her in one of several haughty moments.
It's a winning combination of silly dialogue and sumptuous visuals with regular spots of sex, violence, terrific costumes and gossip - mainly from Mary's gal pal ladies-in-waiting. And far too real for me.