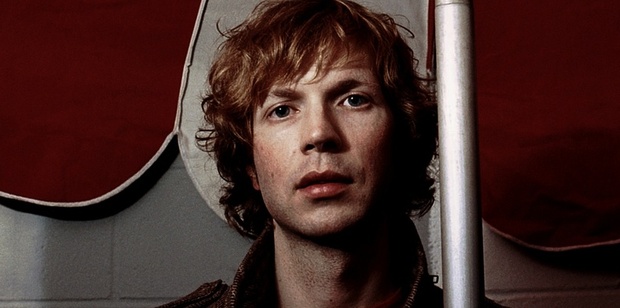 Blur have removed themselves from the line-up for the 2014 Big Day Out, citing "constantly shifting goalposts" by promoters of the Australasian festival.
Organisers have been left blindsided by the issue, with New Zealand promoter Campbell Smith saying he had "no idea" the band was thinking of bailing on the event.
A replacement act is expected to be announced "very soon" with organisers apparently working through the night to source one.
We look at five potential acts that could fit the bill below:
Beck
Just like Blur, Beck is a '90s lad. He's also in legacy mode, with the album Morning Phase - an apparent follow-up to 2002's folksy Sea Change - due out early in 2014. His website has no tour dates listed, so apart from hanging out with hyped rappers like Childish Gambino, his schedule appears to be free.
Plus, it would mean BDO organisers only have to change three letters on their posters. Could be a goer.
Odds: 3/1
Shihad
Okay, so Jon Toogood and the boys being named as a replacement for Blur won't keep Britpop fans from posting their tickets on TradeMe. But Shihad have been Big Day Out favourites for years, they missed their chance to see off the festival in 2012, and mate, in that sunny late-afternoon slot, they always go orff. Perhaps The Living End could Perform Australia's Blur dates, and we'll rock out with Shihad, pushing someone like Major Lazer up into Blur's end-of-night position.
Odds: 5/1
Flaming Lips
Seeing Wayne Coyne float around the crowd in a giant zorb while dancers in animal costumes flooded the stage at the end of the 2004 Big Day Out is one of the festival's greatest memories. Could they be up for a repeat performance? Their website lists dates in Mexico at the end of January, so it could be a stretch - but BDO investor says AJ Maddah says "it's not about profit" at this point. Could money could outweigh the lure of Corona and enchiladas? Time will tell.
Odds: 25/1
Pixies
They fit the 'reformed '90s act' position on the Big Day Out bill nicely, and they're also on the comeback trail with well-received single Bagboy released earlier this year. But The Pixies' website lists fully-booked tour dates throughout January and February in the US, meaning it might be a long shot. And they've got their own line-up issues, with bassist Kim Deal leaving earlier this year. Fingers crossed, but it could be tough to pull in these pixies.
Odds: 50/1
Oasis
Could Blur pulling out of the Big Day Out be enough to coax Liam and Noel Gallagher to reunite? Blur's Britpop rivals Oasis came up in the same era, have approximately the same number of hits worthy of a late-night Big Day Out slot, and there are rumours they're considering several offers to perform shows for the 20th anniversary of 1994's debut Definitely Maybe. Yes, Noel recently told Rolling Stone "there is no band" - but he and his feisty brother are master media manipulators. Watch this space.
Odds: 1000/1
* Who would you like to see replace Blur at the Big Day Out? Post your own ideas below.