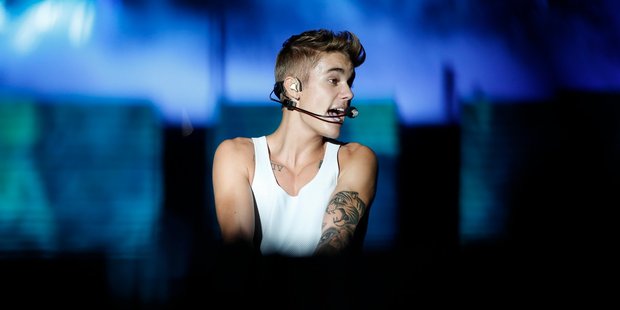 Excitement is growing in Auckland for the arrival of pop superstar Justin Bieber.
Die hard fans - known as Beliebers - have been camped out at one of Auckland's top hotels from early this morning hoping to catch a glimpse of their idol.
It is thought the Baby singer has landed in the city this morning ahead of his show at the Vector Arena.
Earlier Justin tweeted that he would soon be landing on Kiwi soil.
NZ we are on our way!!! #BelieveTour

— Justin Bieber (@justinbieber) November 22, 2013
Justin had originally planned to play a second Auckland concert on Sunday, however it was cancelled last month due to "unforeseen circumstances".
But fans waiting outside The Langham Hotel weren't fazed by the seeming lack of interest in the singer, saying they would "always support him, no matter what".
Bella Cassin, who had been camped outside the hotel since 6.50am this morning said she was excited about tonight's gig.
"It's going to be the best night of my life," she said.
Others had arrived at 8.30am after only leaving the site at 2am.
Annette Kirk and Sarah Wadsworth had travelled from Levin to go to the concert, and were waiting outside the hotel dressed in full fan gear, with 'Justin Bieber' painted onto their arms and legs.
They managed to get their photograph taken with the singer's guitarist Dan Kanter as he left the hotel this morning.
"He blew us a kiss," they said.
Leanna Heathcote and Nadege Orianne had made the journey from Invercargill for the show, and to make sure they didn't miss out they also bought tickets for his meet and greet before tonight's concert.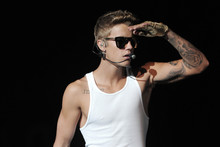 "I don't even have words [for how excited I am], I'm so excited," said Leanna.
"I don't even know how to talk or act, I'm so nervous."
She had been given notes from the other girls waiting outside to pass to the star when she meets him later this afternoon.
On his first trip to New Zealand in 2010 Auckland Airport had to beef up security to cope with hordes of screaming girls.
But a series of bizarre incidents and bad press are thought to be putting off fans who are turning their attentions to clean cut acts like UK boy band One Direction. The picture is the same in Australia where fans are trying to offload tickets.
There were no reports of fans waiting at the airport this morning.
- APNZ