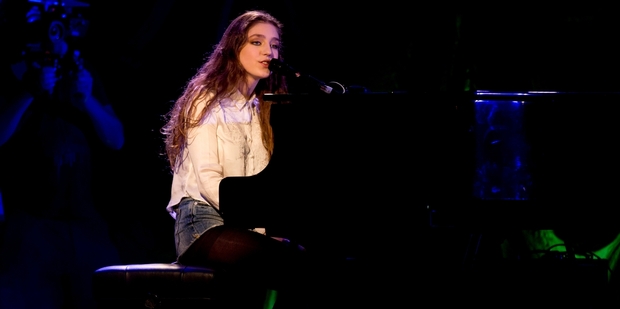 A rogue fire alarm that interrupted her Auckland performance is the most unusual thing that has ever happened to UK pop star Birdy on stage.
The alarm cleared the Civic Theatre where the 17-year-old Wings singer was performing a lunchtime show for an intimate crowd hosted by music app company iHeart Radio yesterday.
"I couldn't work out what was going on," she told the Herald about the siren that emptied hundreds of fans from the Wintergarden venue.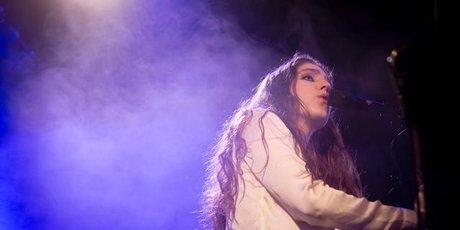 "It's usually like technical things that go on which is really scary which hopefully no one notices ... nothing like that, though."
Despite her young age, Birdy - real name Jasmine Van den Bogaerde - has spent a lot of time on stages. She began writing music when she was 8 years old and was discovered by music industry talent scouts four years later after uploading a video of herself to YouTube.
She has been a regular on music charts around the world since recording her first self-titled album, of covers, as a 14-year-old and releasing her second album, Fire Within, in September.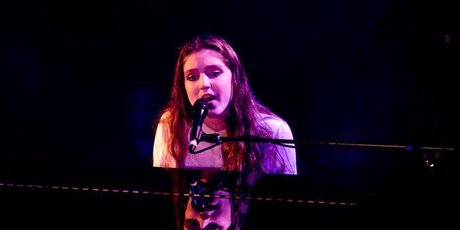 Although yesterday's appearance was her only gig during her first trip to New Zealand, it is not the first time the teen has featured on stages here.
New Zealand X-Factor winner Jackie Thomas sang the same song that propelled Birdy to fame when she covered Bon Iver's Skinny Love for her audition to the singing competition.
The pair were briefly united during media interviews and talked showbiz, the Kiwi singer making an impression on the UK star.
"Yeah, she's amazing," gushed Birdy. "It was really lovely to meet her."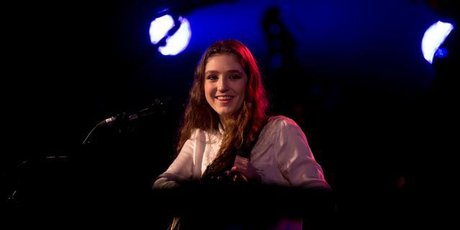 Birdy facts
• Now 17, the UK singer was discovered on YouTube when she was 12
• The name Birdy stems from her feeding habits as a baby - when she would open her mouth wide like a bird
• Her cover of Bon Iver's Skinny Love has had over 54 million views on YouTube
• Fire Within, her second album, was released in September
• Her favourite song at the moment is High Hopes by Kodaline
• She is the grand-niece of film star Dirk Bogaerde