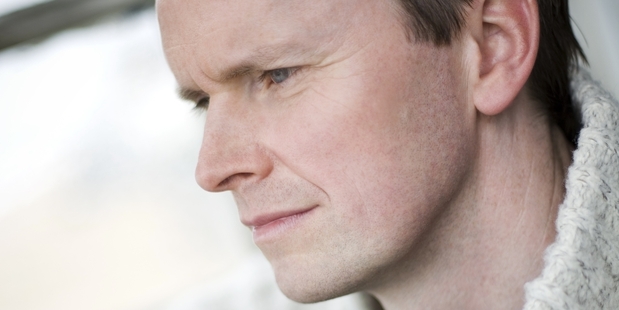 Steven Osborne, closing Auckland Museum's 2013 Fazioli Recital series, paired two of the most demanding works in the 19th-century repertoire: Beethoven's Hammerklavier and Schubert's late Sonata in the same key of B flat major.
The Hammerklavier Sonata is a 42-minute titan, with the composer demanding the ultimate in physical stamina, unswervingly logical pursuit and emotional intensity - a triple challenge that posed no problems for the Scottish pianist.
The occasional stray note in the opening Allegro was forgotten within seconds when Osborne set up such an immaculately articulated exposition.
The celebrated Chilean pianist Claudio Arrau felt that its Scherzo's outbursts were signs of aggression; in Osborne's hands, they suggested a wry, well-pointed humour.
While the frenetic outer movements bring a theatrical element to the concert hall, the spacious slow movement allows the pianist to transport his audience on a leisurely voyage of discovery.
From the start, one marvelled at the weighting of every chord and the dexterous weave of semiquavers. Was it another touch of humour when a few extra chords suggested that the returning first theme might be in waltz time?
The rich fantasyland of the Finale's Introduction led to a giddying Allegro risoluto.
Osborne created the impression of riding an alpine ridge on a unicycle, surrounded by flying trills and precipitous leaps, yet we never felt imperilled.
Alfred Brendel saw the key of B flat as symbolising luminous energy in Beethoven's music, and the Austrian pianist's words came to mind during Osborne's Schubert Sonata.
In the first movement, textures lit up with melodies bursting forth from inner voices; Schubert's obsessive repeated notes became a radiant glimmer. Above all, one was aware of a composer being distracted from the stern strictures of sonata for more uncomplicated beauties.
Osborne cast the Andante as the loveliest of songs, revealing a new voice in the sometimes recalcitrant Fazioli.
After an impish Scherzo and a single-minded Finale, Osborne's encore was more Schubert, this time a lingering Andante that made curious and gratifying connections with the earlier Beethoven slow movement.
Review
What: Steven Osborne
Where: Auckland Museum
When: Friday