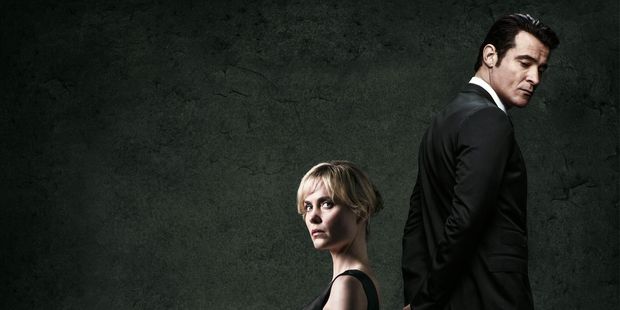 Oh those Russians. The traditional baddies of old James Bond films move on from being Cold War villains in the new drama Red Widow.
Australian actress Radha Mitchell stars as Marta Walraven, an American woman of Russian descent, who is dragged into the criminal underworld of San Francisco after the murder of her husband Evan.
The Russians are still the bad guys, but the lines of right and wrong are more grey than red. The series follows mother-of-three Marta as she tries to juggle the school run with the family business - importing drugs to repay her husband's debt to the local crime lord. "Marta is a housewife, who has been sort of avoiding her criminal upbringing by living the life of a soccer mum and is suddenly dragged into a world that she's been trying to avoid pretty much her whole life, when her husband is assassinated," says Mitchell.
"I love her vulnerability and I love the fact that she has got balls, for want of a better word. And I think the fact that she's a mother and has three children - she has these beautiful moments of maternal-ness, which I think you don't see a lot in leading female characters.
Often the wife, if she's got kids, is in support of the male. And I think just having her have so many dimensions is just fantastic for any actress to explore."
Based on a Dutch series Penoza, the show was adapted for American television by Melissa Rosenberg, a writer on Dexter and the Twilight movies. Rosenberg's experience writing dark and twisted Dexter Morgan made fleshing out the morally ambiguous Marta slightly easier.
"It's the same kind of issue that you're dealing with in the character of Dexter, who's a serial killer. 'How do you get an audience rooting for someone like that? How do you get someone rooting for a mother who's making some really questionable moral decisions?" says Rosenberg.
There are no Russians in the cast. Member of the 1980s boy band Bros turned actor Luke Goss plays hitman Luther, and former ER star Goran Visnjic, plays crime lord Nicholae.
TV preview
What: Red Widow
When: Monday, 9.30pm
Where: TV One