Classic CD: BRAHMS: The Symphonies (Decca)
Verdict: Charismatic and compelling Brahms for beginners and aficionados
Stars: 5/5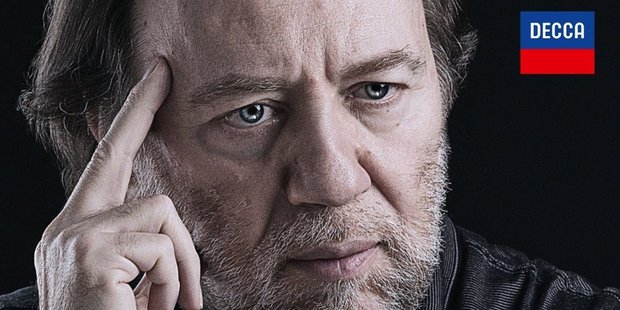 A bonus third disc is a real treat, containing a fine Haydn Variations.Riccardo Chailly's new recording of the Brahms symphonies offers a handsome introduction for newcomers as well as compelling and charismatic insights for aficionados.
The Italian conductor has headed Leipzig's Gewandhaus Orchestra since 2005. The combination of his scrupulous scholarship, in tandem with an orchestra that was itself conducted by Brahms, is a winner.
Exemplary musicianship and recording quality are givens, but the sheer boom power of the timpani, opening the First Symphony, might startle the unwary. Yet few conductors could rival the chamber music intimacy of the following Andante sostenuto, with its heavenly solo violin.
Chailly doesn't linger more than necessary. His 17m 49s opening movement of the Second Symphony stands midway between Gunter Wand's 15m 32s and Zubhin Mehta's drawn-out 21m 07s.
Although there is never any danger of losing one's breath with Chailly, the exciting clamour of brass at one point is not so far away from the emotional tussles of Verdi.
Rhythm is paramount in the Third Symphony and this man knows it; the buffeting textures at the beginning have a real physicality, while the lovely Poco Allegretto has never lilted more closely to a Viennese waltz.
The closing Passacaglia is the test of the Fourth Symphony and here one is transfixed by the cool precision of Chailly's baton. From the start, there is a remarkable cut and thrust; the entry of strings almost overwhelms while woodwind solos provide fragile calm in the midst of titanic storms.
A bonus third disc is a real treat, containing a fine Haydn Variations, complete with airborne Siciliana and two overtures - with Chailly lopping almost a minute off his 1988 account of the Academic Festival Overture.
Searchers for the obscure will be drawn to an early version of the First Symphony's Andante and enjoy its various departures and returns from the original, the first just a few bars after take-off.
Paul Klengel's orchestrations of two piano Intermezzi make one wish Schoenberg had had more radical fun with them. However, Brahms' own scorings of nine Liebeslieder Waltzes release familiar rhythmic tactics from symphonic duties to enjoy the vibrant atmosphere of the cafe-cabaret.